As an official XBIZ 2022 sponsor, ePlay will be turning up the heat next week during XBIZ Miami happening May 16-18! Come be a part of the excitement as we attend the hottest industry events and provide a behind the scenes look into how we built the ePlay Community.
Turning Up The Miami Heat
The weather wont be the only thing hot in Miami. Swing by the ePlay pool party cabana that will be sure to bring you back to chillin out on warm summer days with your besties!
This is your time to fully emerge and experience what it's like to be a part of the exciting ePlay Community. Hang with our ePlay Executives along with several ePlay KeyClub Members all while playing & winning fun prizes during rounds of giant jinga, drinko, and twister!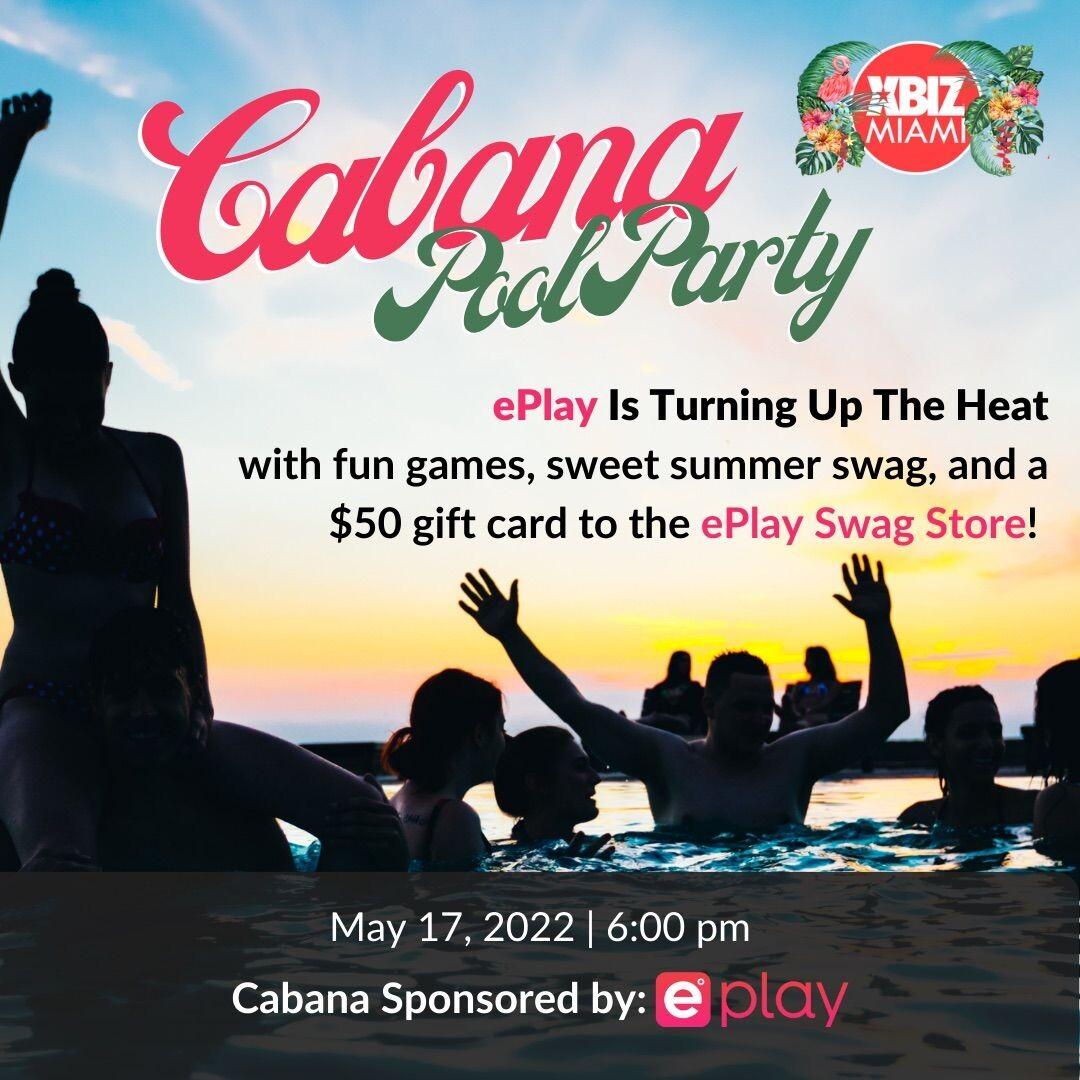 Swag For Everyone!
Those attendees who stop by and say hi will be awarded with special show swag as well as $50 gift card to the new ePlay Swag Store!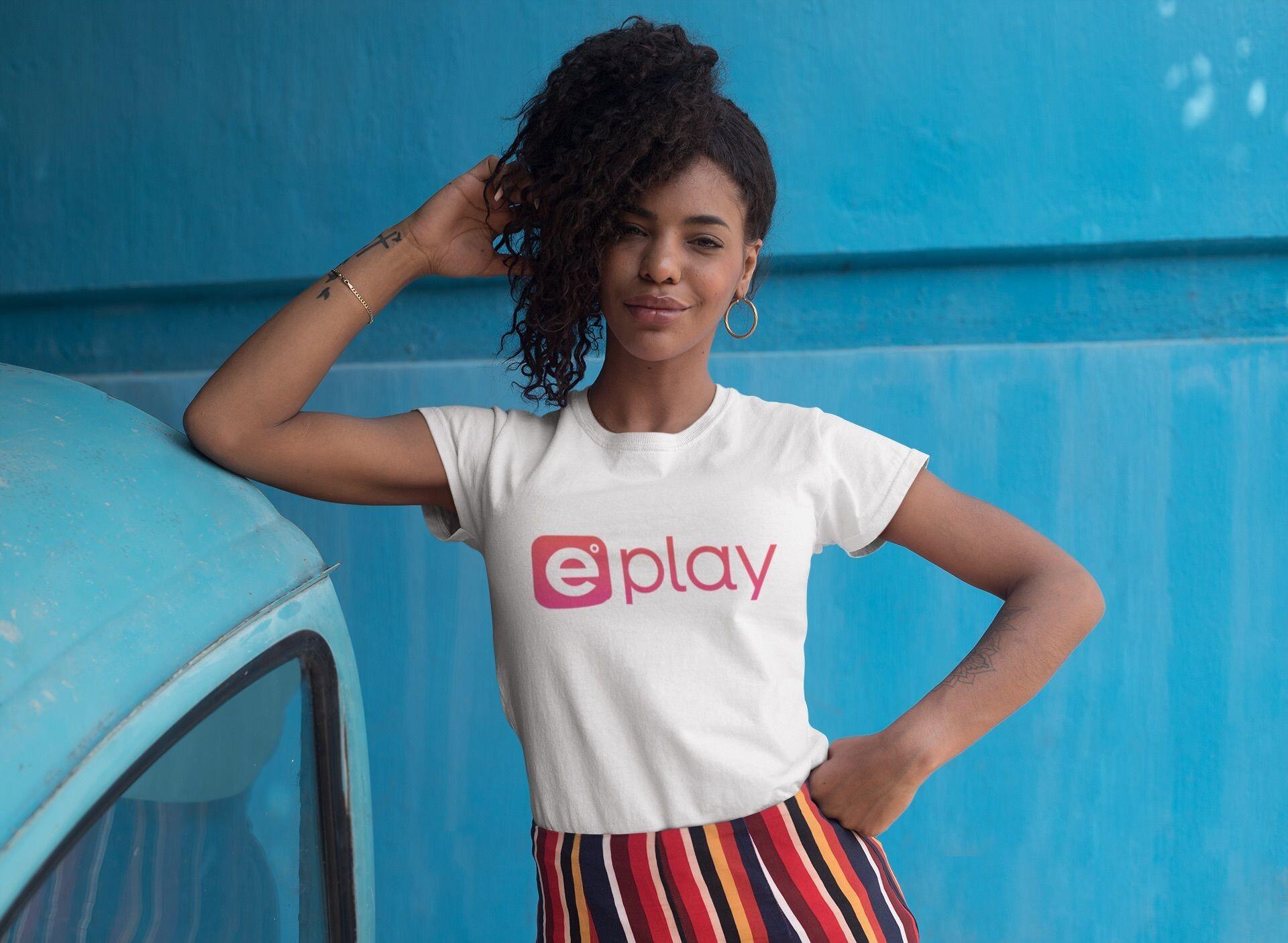 ePlay Workshop
Be sure to attend the ePlay Workshop on Wednesday, May 18th where Clem & Heather will be hosting a very informational discussion on "How to use Discord to Build You Fan Club".
Many creators use Discord to create a tight-knit digital community and as a perk for their loyal supporters. Join this discussion with Clem and Heather of ePlay as they share easy ways for you to use Discord to build up your fan club and earn additional income — all while building relationships with your strongest supporters.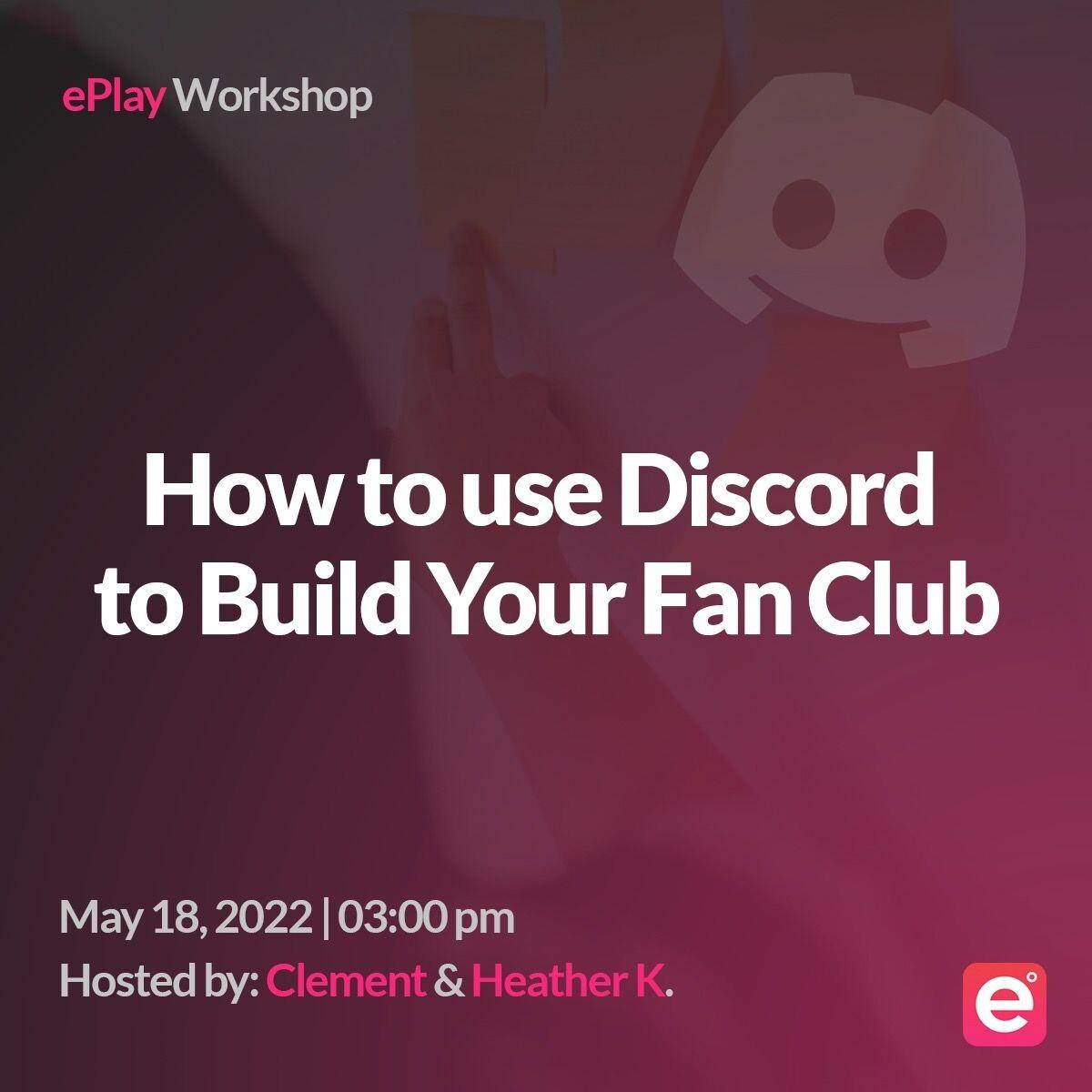 Besides the pool cabana and ePlay workshop, there will be several other opportunities for Streamers, Content Creators, and attendees to hang out and meet with conference speakers Clem, CEO/Founder of ePlay and Heather K. Marketing Director of ePlay along with ePlay KeyClub Members Sofia Rose, Quincy, MelRose Michaels, RubyLynne, MyPerfectHarem, and Dee Siren during XBIZ Miami.
Here are a few workshops and panels you'll be able to find the ePlay Executive Team and ePlay KeyClub members attending. They will also be attending other XBIZ Miami events in the evenings, so be sure to check out the XBIZ Schedule for details.
Monday 16th
Boot Camp: Model Welcome Reception with QUINCY, ePlay KeyClub Member  
Tuesday 17th
Poolside Cabana with the ePlay Community
Camming's One-Two Punch: Charm & Communication with QUINCY, MelRose Michaels, ePlay KeyClub Member  
Techniques for Boosting Content Earnings with Heather K., ePlay Executive
The Big Time: Transitioning From Indie to Studio Work with Sofia Rose, ePlay KeyClub Member  
Talent Services: Leveling Up Your Game With Helpful Solutions with MelRose Michaels, ePlay KeyClub Member  
Wednesday 18th
Mastercard Revised Standards: What's Happening IRL? with MelRose Michaels, ePlay KeyClub Member
"How to use Discord to build your fan club" with Clem & Heather, ePlay Executives
Mix & Meet Market + Happy Hour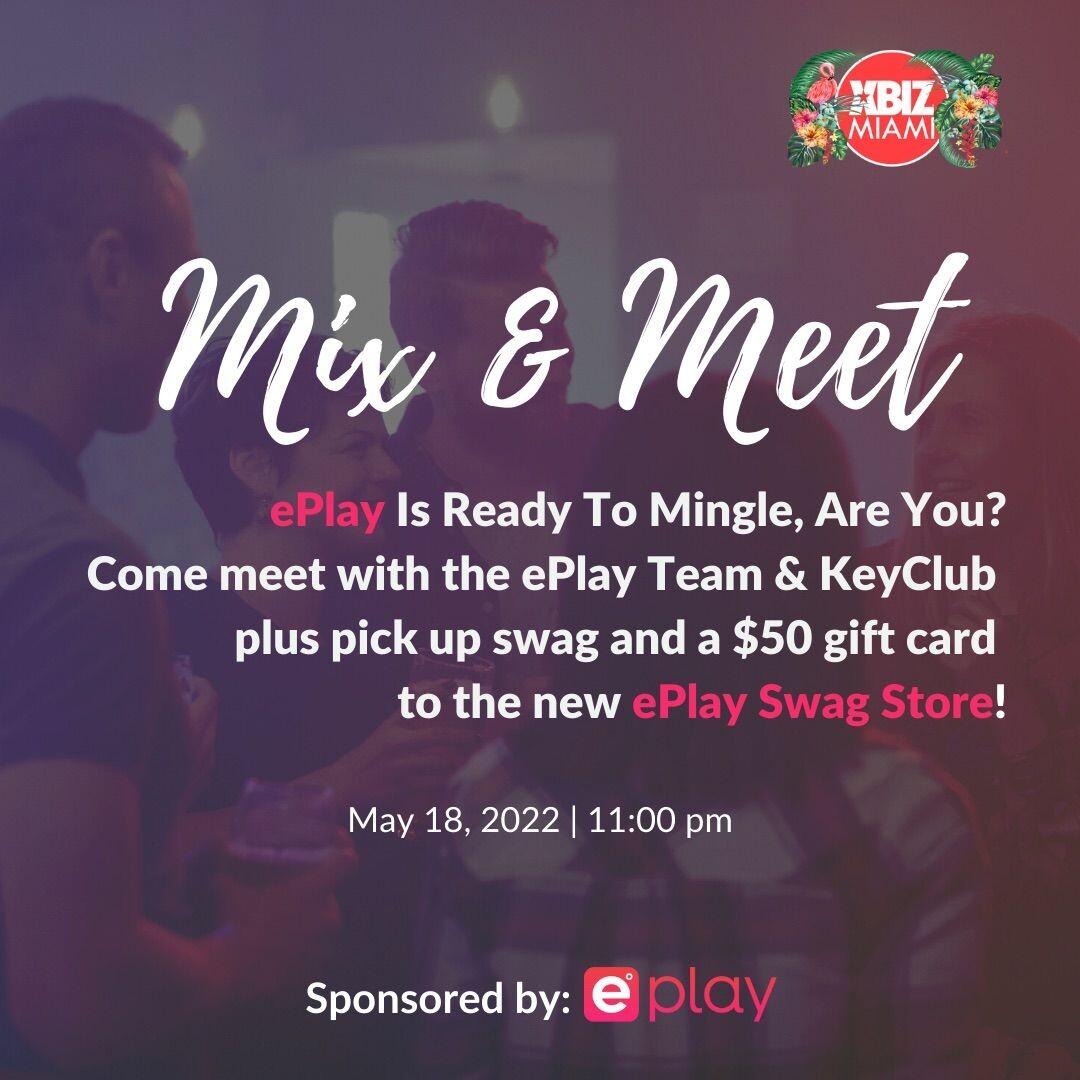 ---
Subscribe
Join the newsletter to get the latest updates.
---