Brielle Day is an ePlay KeyClub Member and a business-savvy babe with a vision. She wears a lot of hats, including being a full-time content creator, published glamour model, adult industry panelist, social media manager, talent educator, trained dancer, and industry veteran of over a decade!
Brielle is ready to share some of her big plans for this year with YOU! Dive into this 7-minute read and find out exactly what new plans she's excited to share with the ePlay Community.
For those that don't already know, share with us a little about why you came to ePlay.

ePlay approached me to join the coveted ePlay KeyClub as a creator, and I jumped at the offer! I absolutely love ePlay and the entire hard-working team, and am so glad I decided to take the leap and try out a new streaming site!

As of now, I've been on the platform for a little over a year, and my fans and I love it!
What is something big you've been working on for your ePlay Channel?

I had been building up my content library for over a year, and am so excited to be able to release brand-new, FULL-LENGTH videos to my fans! They are in for some never-before-seen acts, detailed storylines, and lots of naughty fun.

I also plan to add regular gaming streams to my schedule in the near future, and can't wait to play with my fans!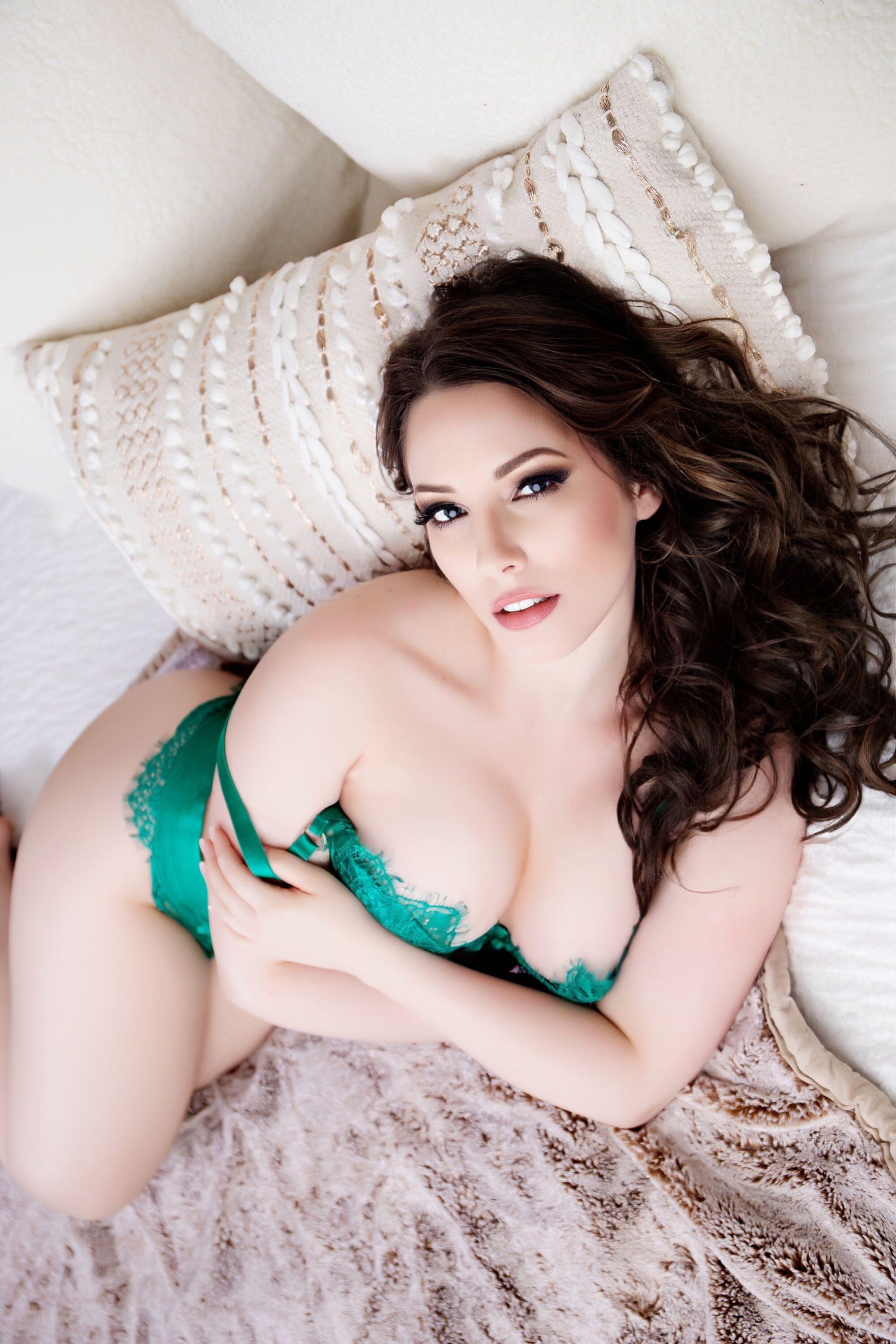 Tell us a little bit more about your plans for full-length content.

I've been taking custom video orders for the last couple of years and really focused on producing quality content, but never had time to sit down and upload to my clip sites because I was always busy shooting... 😅 

But now - I finally have made the time in my schedule to release all of my full-length videos. Most Thursdays, I edit brand new clips LIVE on ePlay (mark your calendars and join me if you want in on some sneak peeks 😉). My chatroom helps me come up with a title if needed, and gets to even see behind-the-scenes footage. Then I drop the video publicly across all my clip and subscription sites over the weekend!
What do you think inspired you to begin this project?

My fans, of course! I used to focus only on live streaming, but after very high demand, I started accepting custom orders from my fanbase to help build my content portfolio. They are the ones that come up with the storylines for all of my videos and co-direct my scenes with me.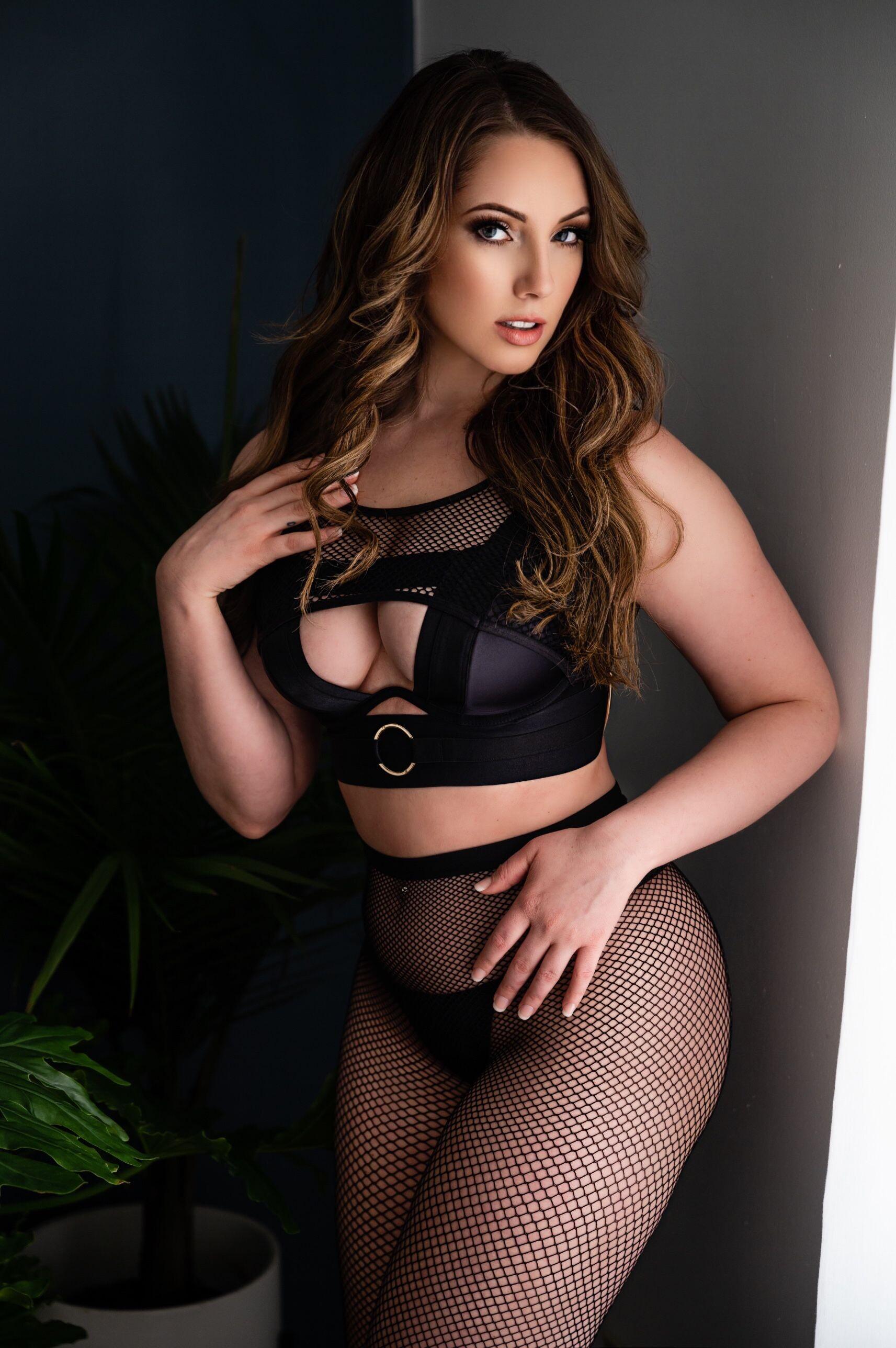 What's your favorite feature on ePlay and why?

My favorite feature on ePlay is the ability to stream using my cell phone! The ease and functionality of being able to pick up my phone and go live whenever and wherever I want, without lugging around my laptop everywhere I go, is amazing! I also love that my streams are truly HD.
Are there any awards and/or nominations that you've received since you started streaming with us at ePlay?

XBIZ Cam Model of the Year 2021, AVN Favorite Cam Model 2022, and many others.

Which award/nomination made you the happiest, and why?

I would say winning XBIZ Cam Model of the Year because XBIZ is such a well-known company, but I am honestly super flattered and honored to be nominated for ANY awards! Being recognized by such prestigious companies for my work always makes me pinch myself and say, "Is this real life?" 😋 

Do you have any career goals that you've set for this year in terms of your success at ePlay?

I want to add more days to my live stream schedule, including more gaming nights! ePlay makes it fun to interact with my fans in new ways, and I want to continue to explore all the features I haven't just yet (like Lovense tip toy, ticket shows, etc.).
What's one thing that most people don't know about you?

I was in dance classes for over 10 years until I graduated college... Ballet, hip hop, folk dance, swing, tap, you name it! This is why, soon enough, I will be bringing "Just Dance" gaming streams to ePlay. Get ready, everyone! It's gonna be a blast! 💃🏻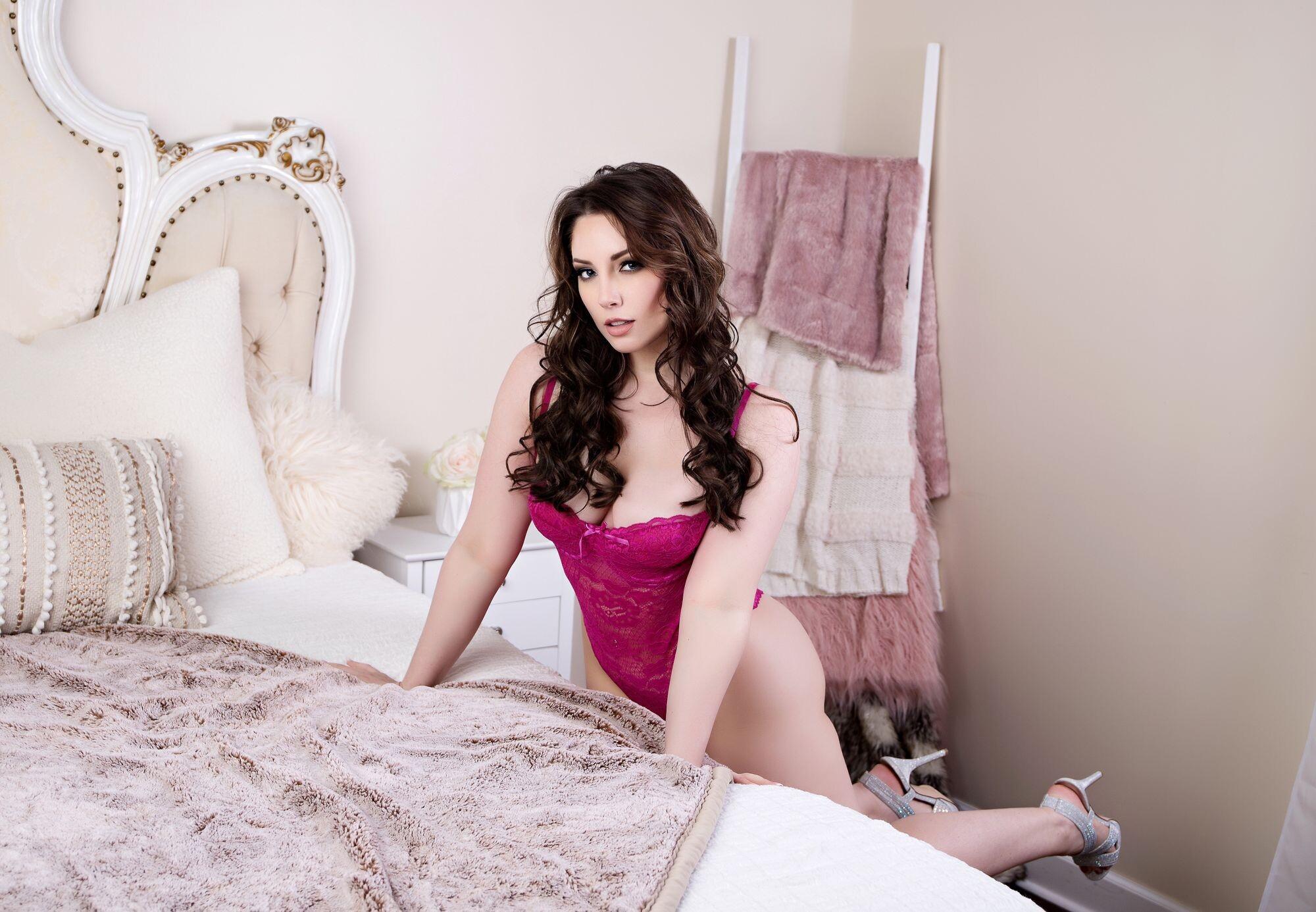 Who's someone you've looked up to in the industry, and what about them do you find inspirational?
I could name so many names, but a few that come to mind off the top of my head are Emily Bloom, Lara Loxley, and RocknRose. They shoot the most beautiful content and really take their live shows to the next level with incredible room décor, costumes, and routines that leave you begging for more.
Who is someone (another creator or streamer) you'd love to collaborate with, and why?
Honestly, that list could go on for days! As of now, I prefer to shoot content solo, but there are so many streamers that I would love to do a live show with. Stay tuned, readers, because I do have some secret plans in the works! 😉
Do you like to geek out on any shows or hobbies?

I'm a huge Disney nerd! I also love to watch movies, play video/board games, cook, go camping and hiking – anything in nature, really – and just spend time with friends and family. The older I get, the more I realize that you need to spend time with those you love, so I try to every chance I get!

Do you think these hobbies or shows influence your streaming content?

Yes, because I absolutely love cosplaying! Being able to transform into a character, both physically and emotionally, is so much fun. Before streaming, I would attend conventions with my friends but never really mixed it into my streaming persona. But in the last few years, I've been bringing it into my content creation! Some characters I have brought to life are Bulma from Dragon Ball Z, Cheshire Cat from Alice in Wonderland, Princess Leia from Star Wars, and The Great Fairy from Legend of Zelda.

What other types of characters do you enjoy doing for Cosplay and why?

I love portraying different characters in my own way, characters who I love and feel I have a special connection with, by building a cosplay from the ground up. Anyone can order a costume online, slap it on and call it "cosplay," but there is something special about taking time to really envision who the characters are and their personalities, then building props on your own, or carefully picking different clothing pieces and accessories and putting them together to form a character.

A couple of my favorites I have created are Bulma from Dragon Ball Z and a Slave Leia/Princess Ariel mashup, and there are more to come this month!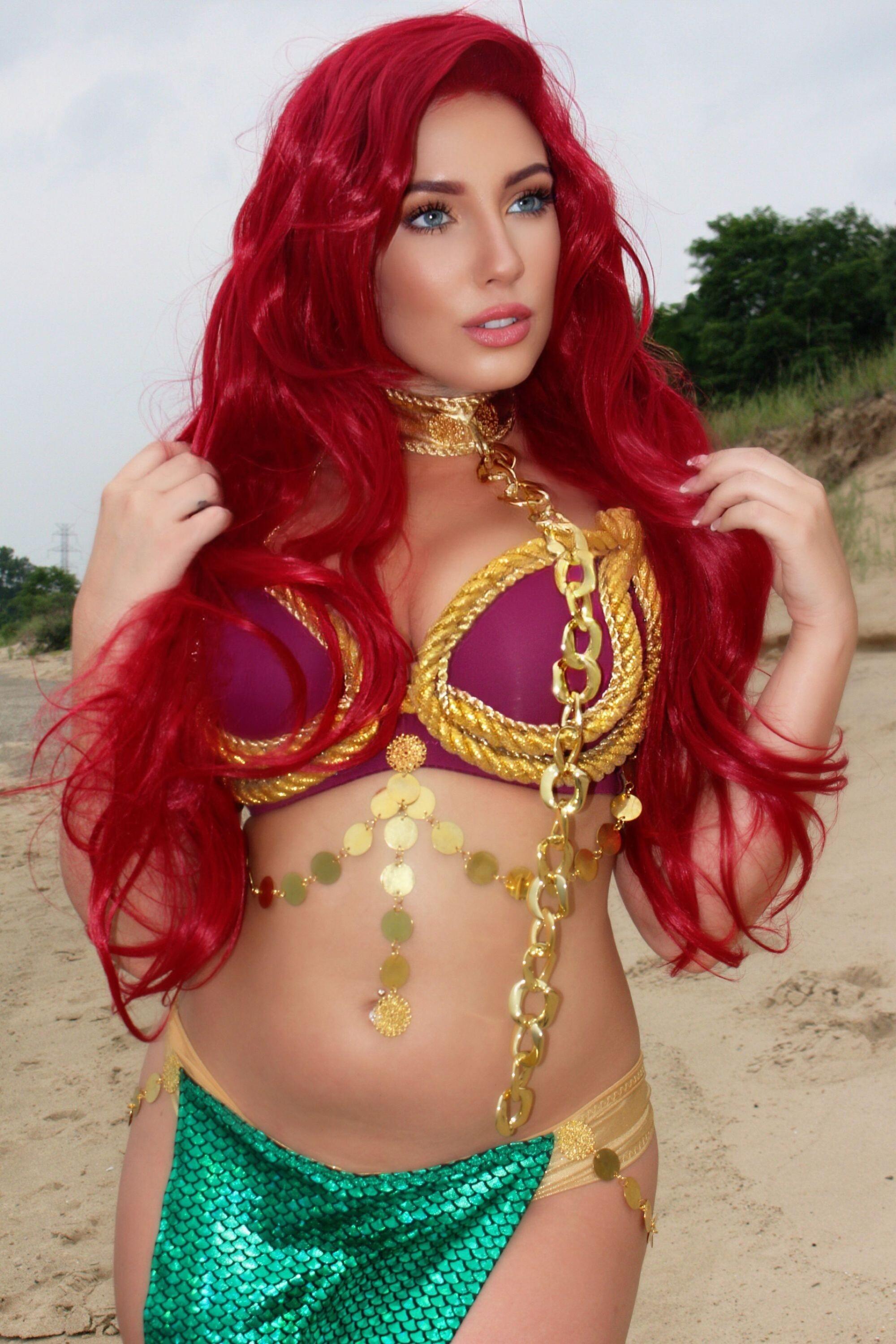 In what ways do you feel you have given back to the ePlay Community and/or the industry?
Over the last few years, I have gotten more involved with the industry, putting my over ten years of adult industry experience and college degrees to good use.

I do consulting for newer models who need help with finding their brand and marketing, and have attended conventions and seminars.

I also speak on educational panels and occasionally host contests and events for the talent community. I love being able to help as much as I can, and if any model reading this ever needs help or a guiding hand, I'm always only a message away!
Do you have any self-care tips you'd like to share?

I definitely make sure to listen to my body. When I am stressed, I take time to myself to relax and reset. Being an entertainer can be exhausting, so it's very important to take time away when you need to!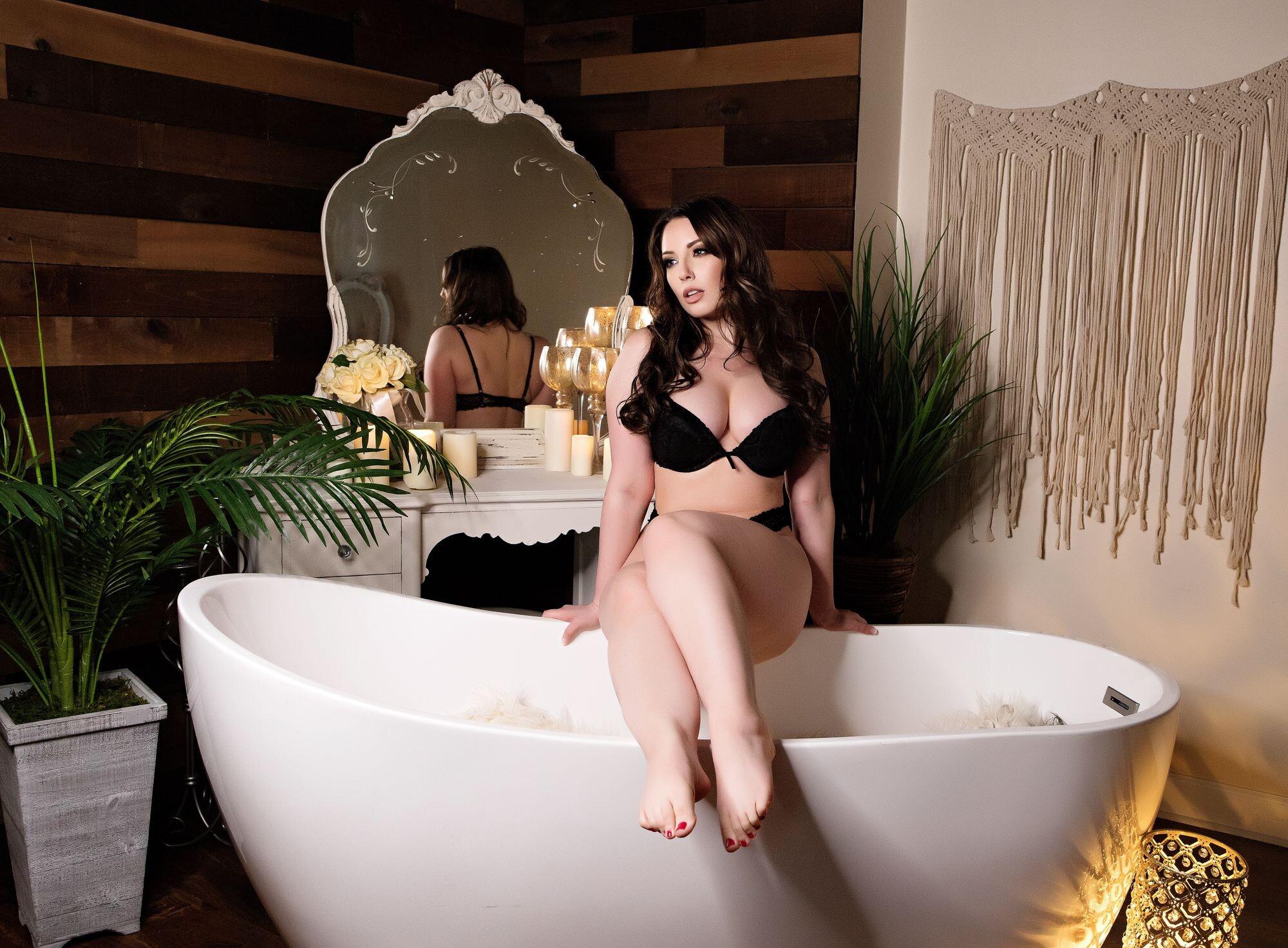 ---
Subscribe
Join the newsletter to get the latest updates.
---