Xander Corvus is an award-winning pornstar with 14 years of experience in the adult entertainment industry, taking home multiple awards from both AVN and XBIZ. He considers himself to be a nerd-of-all-nerds and spends much of his time gaming, enjoying his favorite hobby, D&D, and listening to metal music from some of his favorite bands. Corvus has been at ePlay for over a year, and in that short time, he's fallen in love with the platform and his growing community of fans. Get personal with Xander Corvus as he shares his passion for reading, politics, and so much more in this juicy 8-minute read!
What led you to ePlay?

My friend Quincy is who sold me on coming to ePlay! I've been a gamer since PlayStation 1. Once I got a solid gaming pc again a few years ago, I started streaming on other gaming sites. The other platforms aren't too fond of Sex Workers, and that's something (sadly) we all are used to.

So when I saw that Quincy had switched to ePlay, I checked out her stream. Finally, I felt there was a place for Sex Workers to do their sexy business while doing their nerdy business. The fact that we can stream video games and be horny is great for many creators. We can be ourselves entirely on ePlay: do nerdy shit, cook food, work out and masturbate. ePlay fucking slaps, and I'm so thankful for it.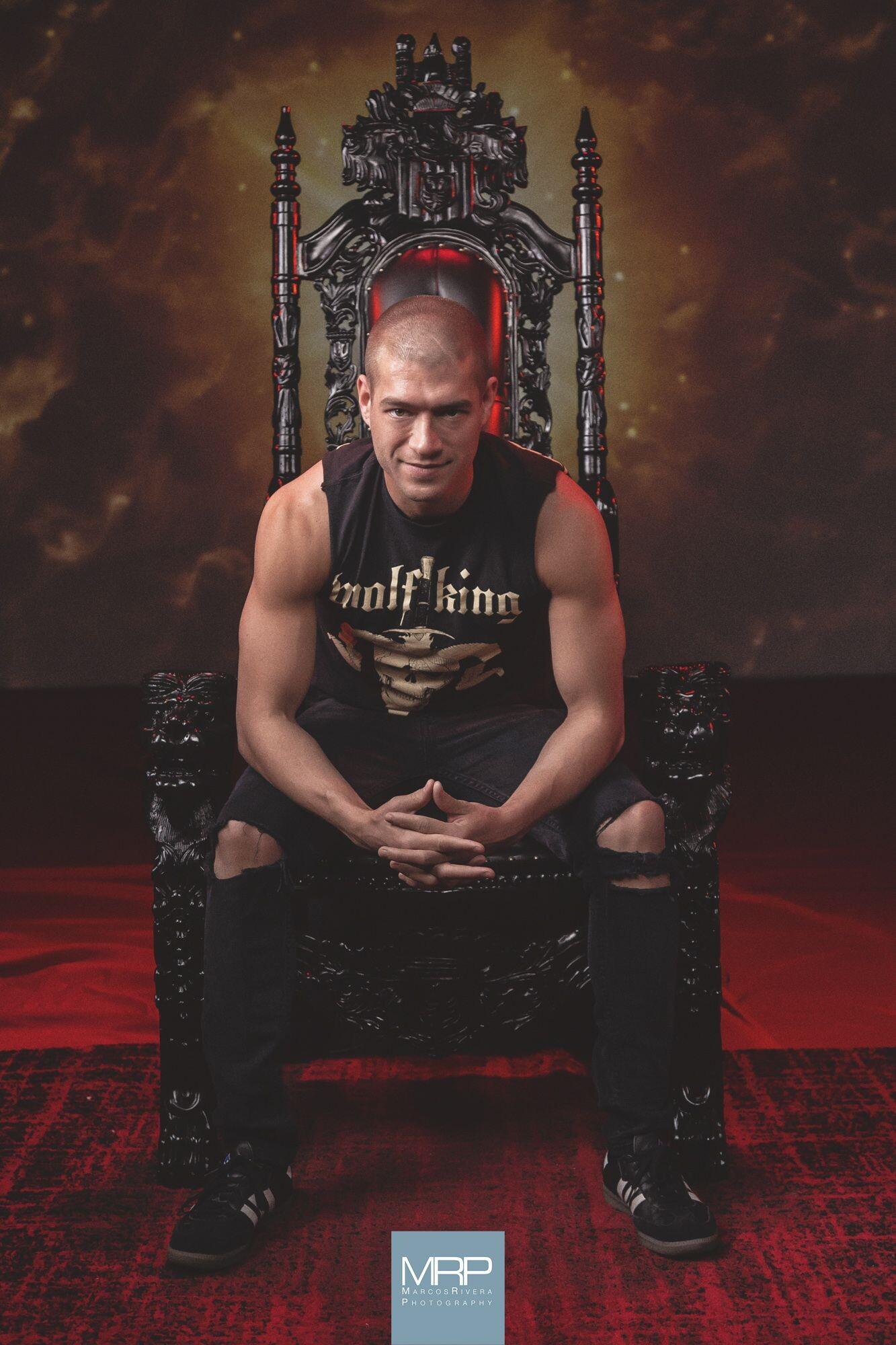 What kind of music are you listening to the most lately?

I've been really into old Synthwave and goth music from the '80s! I also rediscovered my love for '90s girl grunge and punk, but my heart will always beat for metal. Lich King, Angelus Apartrida, Gama Bomb, Hellripper, and Iron Reagan are my jams right now. Also, check out Bloodywood, an Indian Folk Metal group. I promise you will not be disappointed.

Are you listening to or reading any books?

I only read Political Theory and Science Fiction. Right now, I'm listening to the last book of "The Three-Body Problem," by Cixin Liu. It's terrifying yet beautiful and gives me absolute existential dread, haha. I love it.

What artist do you find inspirational?

Zdzislaw Bekisinski, Wayne Barlowe, and Bjarne Melgaard are my favorite artists. Beksinski's beautiful hellscapes were inspired by what he saw as a child with the destruction of WWII. You can see the remnants of old buildings and the fear and sadness he felt when he saw them. Melgaard grew up in conservative 80's Norway as a gay man, and all the trauma that caused and would eventually inspire his art. I mean, yeah, those are my art inspirations!

Are you listening to any podcasts?

The Deprogram on Spotify. It's a fantastic history and politics podcast by an American YouTuber (Second Thought), an Iraqi YouTuber (Hakim), and a Former Yugoslav YouTuber (Yugopnik). It's so informative and entertaining to listen to. The perspective of three people from very different parts of the world makes it a beautiful international meeting of the minds. Also, there are plenty of Dick jokes and the like as well!
What's one product you're gatekeeping and want to share?

ÜBERLUBE! Okay, I'm not sponsored by them, but Uberlube; if you're reading this, call me! Jokes aside (not joking), it's hands down the best lube I have ever used. It doesn't get sticky or gross. It's moisturizing, good for your skin, and contains Vitamin E! It's fantastic stuff.

Also, I got a new Nintendo Switch, and I'm loving it. The new LED screen lights up nicely and doesn't strain your eyes like the old one did.

What app are you using the most right now?

The D&D Beyond app! I love creating new D&D characters just as much as I like playing D&D. There's a YouTube channel called D4 that goes deep into character customization and optimization, which is a great accompaniment to my D&D addiction… I mean passion.

Do you like to geek out on any shows or hobbies?

Hardcore fuckin nerd over here, haha. So D&D, Warhammer, Star Wars, Star Trek, all of it! The Expanse is a fantastic Sci-Fi show, and I'd say it's the best Sci-Fi series since Firefly. The Political Commentary, character development, effects, drama, and action. Fuck me, it's good.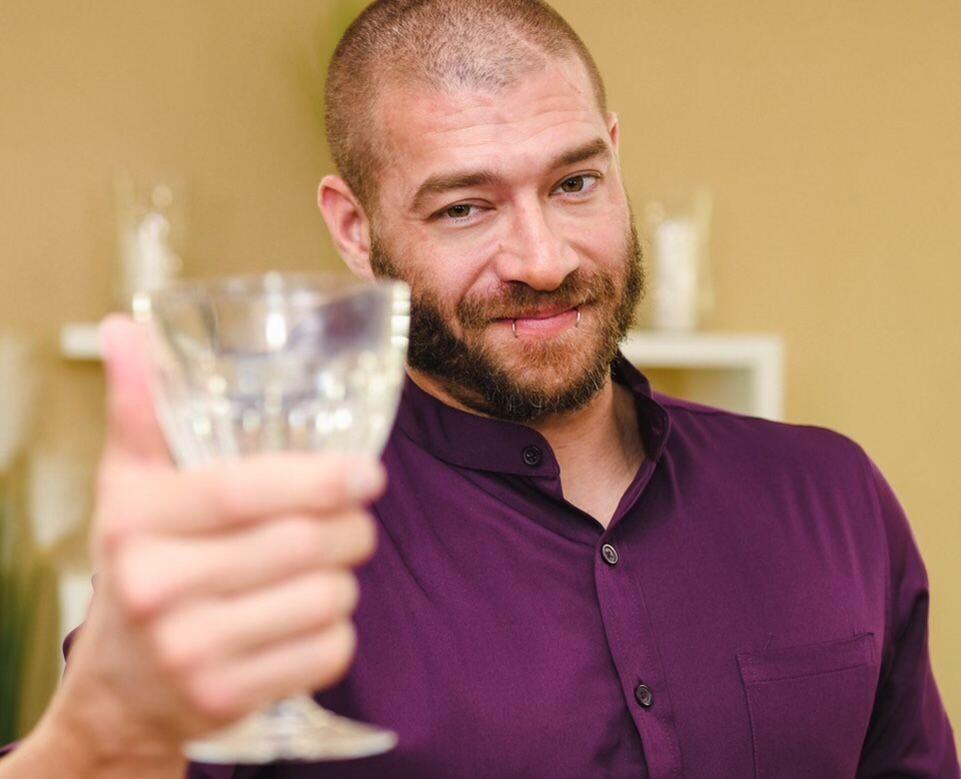 Tell us one thing most people don't know about you.

Well, I look white, but I'm not, haha. My mom is English, Scandinavian, and Jewish. My Dad is Black, so I'm a mixed kid, but I look white AF.

What's something you're actively working on right now?

I'm working on stockpiling content. I'd been lazy on the content front for a while, and now I'm even more encouraged because I can post that content on ePlay!

Also just getting back into top physical shape. I want to maintain the buff dad look until I'm 70, lol. So that's been a big focus.

I am also getting this damned Warhammer 40k flesh tearer army together, haha.
What do you incorporate into your routine to maintain an active lifestyle?

I got a new trainer! Also, getting back into Krav Maga helps a lot. Having friends who want to go to the gym with you can also be really motivational. With the Warhammer 40k flesh tearer army thing, it's tough just finding the time. Assembling little models and painting them is a lot, so I need the headspace to want to! Haha.

I'm inspired to stay active because I care about my health. To be fair, I also want to be a hot, healthy old guy! Haha. Like a buff sex wizard. I just turned 34, and you have to start thinking about that stuff eventually.
Do you have any self-care tips you'd like to share?

I'm a big vitamin and supplement guy. I tried to go vegan for a while, but my body couldn't do it. I've gone mostly pescatarian now, which has felt really good. But I'm a straight-up carnivore in my heart, haha.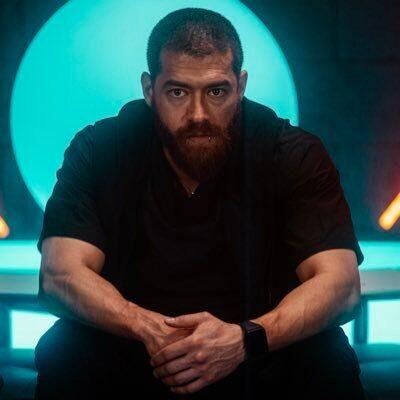 Do you have any career goals that you've set for yourself to aid in being a successful ePlay Creator?

Yeah, a big goal of mine is to establish a solid schedule and set goals for each week. Realistically, I'd like to start streaming 3-4 days a week. Luckily there are a bunch of great games coming out, so I'll be all over it! Cumming and playing video games are two of my favorite things!
Who's someone you look up to in the industry, and what about them do you find inspirational?

The Streamers/YouTubers: Hasan Piker and Vaush and Philosophy Tube's Abigail Thorne are all inspirational. Hasan and Vaush were brilliant debaters and both philosophical and political powerhouses. Watching both of their careers blow up has been incredible. Getting to meet and hang out with Hasan and talk to Vaush online has been rad, too.

Abigail's Story has been wildly inspiring as well. For years she made content without revealing that she was trans. It was so powerful and emotional when she finally made a video revealing her true self. I can only imagine how powerful that might have been for other trans folk. Even for a cis guy, I teared up and felt so proud and happy for her.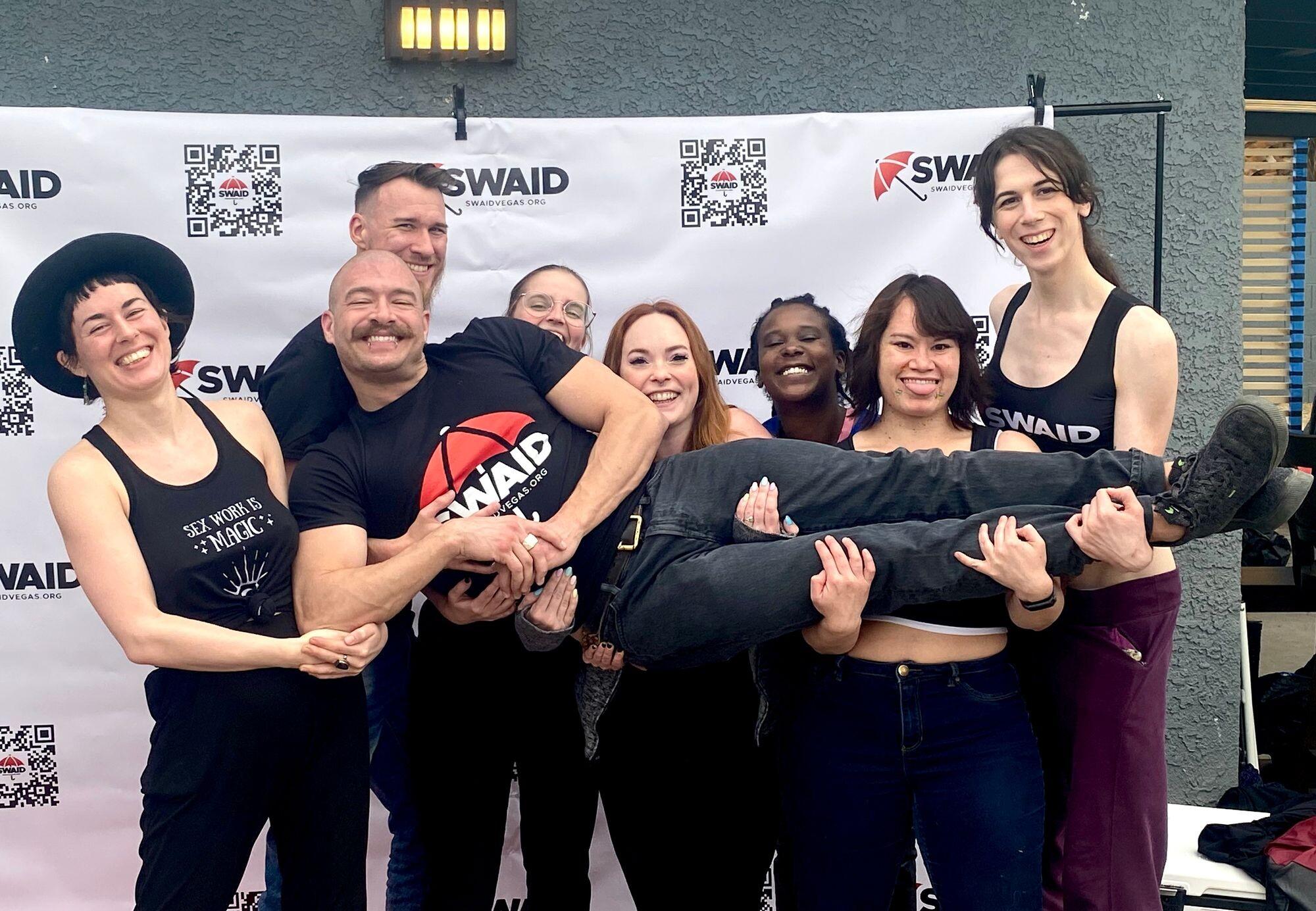 In what ways would you say you've given back to the community?

Some friends and I started a mutual aid fund for sex workers in need. We're called SWAidvegas. We offer direct financial grants, contraceptives, harm reduction, and many other forms of mutual aid. Sex workers don't have the luxury of workman's comps or government assistance.

We started during the pandemic when all the studios, strip clubs, and all that shut down. So many sex workers lost their income. So we decided we could and should help. We're an official tax-deductible 501c3, so you can donate if you want that tax break! Haha. But yeah, we help sex workers of all kinds. So check us out if you are interested in helping and or donating.
Are there any other creators with whom you'd like to collaborate?

I enjoy streaming with other sex worker creators. Quincy, Lara Loxley, and I have done streams on ePlay together, and they are both awesome creators! I've also done streams with other political and news streamers; that was really fulfilling. I'd love to do more stuff like that on ePlay. Maybe someday I'd put together SW panels and all that stuff as well; I think that'd be rad!
---
Subscribe
Join the newsletter to get the latest updates.
---