QUINCY, the unstoppable Irish-Colombian heartthrob, gamer, and 2023 XBIZ Cam Model of the Year winner, has made her home at ePlay since November 2020. As a KeyClub member and ambassador for ePlay, she has provided nonstop entertainment to fans while dominating some of the trendiest video games on the market.

Enjoy this quick 5-minute read to discover what exciting new content and ideas QUINCY has planned for her ePlay Channel!

How did it feel when you began adult gaming, and why did you choose to pursue that area of streaming specifically?
Gaming on stream all just started after my community, and I wanted to hang out after a long cam show. On certain sites, if you don't make a certain amount of tokens per hour, your cam score would go down! That would throw you all the way down to the bottom of the front page. It was a very stressful feature, and we all hated it.

So one day, a member mentioned Twitch to me, and it all started from there! Gaming with my community and gaining more members and making friends with fellow creators without the stress of cam scores and jealousy and competition from other creators.

What can I say? I fell more and more in love with adult gaming and making that kind of content. And that's why I love ePlay even more! Being able to do what I love and not having to have the stress of being banned if a naked character popped up or my nipple slipped out, LOL.
Tell us what led you to ePlay.
A few people mentioned ePlay to me as it was a brand new site, and I looked into it from a distance for a while, and then I met the people at ePlay and decided that ePlay was the perfect place for me, my viewers, and my content.
What is something big you've been working on this year?
Getting a home, and I achieved that while working hard at ePlay. Also, I've been working hard on myself, which I think is the most important.

There are so many things I am excited about and new things I am trying to do! This coming year I want to see how far I can go with my content by trying new things. The majority of it is collaborating with other content creators.

As we all know, the last 2+ years (pandemic) have made it hard for everyone to collaborate, so this is one of the major things I want to get back to! From creating NSFW content with other girls to cooking shows, podcasts, and IRL streaming outside. I can't wait for the next few years in my content; it's going to be on another level!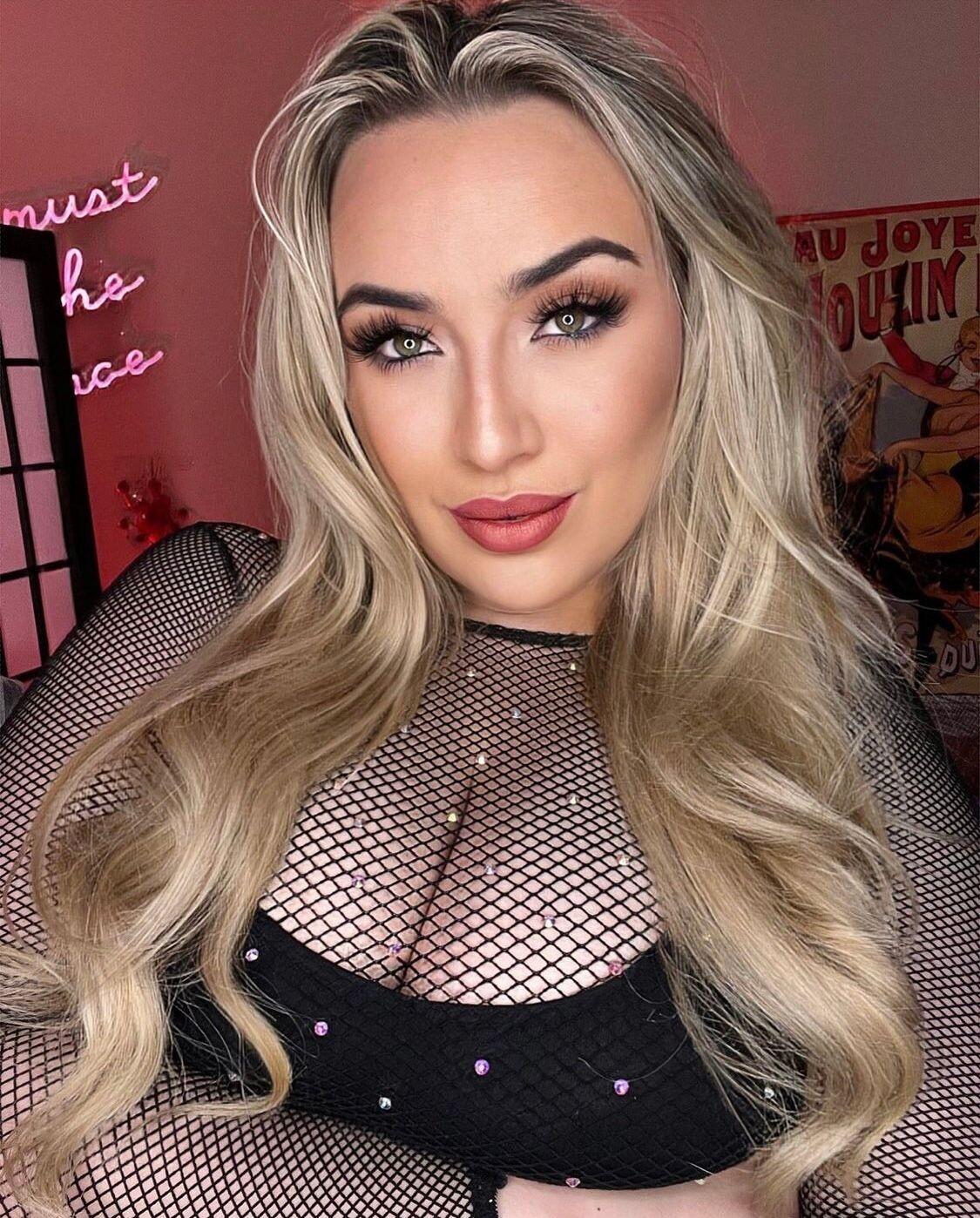 What do you think inspired you to begin all of these new ideas?
It all started with wanting to dig my toes into something new and different! Looking back, I always liked to take risks and dive deep into something I enjoyed but did not know much about. I did that with streaming six years ago and never looked back.
Do you have any rituals that you do before you stream?
I don't really have any specific rituals, to be honest; it's mostly just doing admin stuff, getting videos and games ready for stream, and making sure all equipment is up and running. When you have a lot of streaming equipment like me, something always goes wrong! So my ritual is probably just troubleshooting everything! Haha.
Do either you or your fans have one or two favorite games that you play?
My fans and I love so many games, but we are obsessed with DBD (Dead By Daylight) and other games such as Rust and Among Us. We love online games where we can all talk and rage with each other!
Do you have any gaming tips you'd like to share with the gaming and streaming community?
My tips are just to have fun! Play games you ACTUALLY enjoy! Games that are interactive and that you can play with others work best! Games that you can commentate on and your fans can also be involved in are the best for streaming!
Are there any awards and/or nominations that you've received since you started streaming with us at ePlay?
I was recently nominated many awards, including XBIZ Awards Cam Model of the Year 2023, YNOT Cam Awards 2022 Cam Star of the Year (Woman), Best Female Cam Model for the 2022 XBIZ Cam Awards, 2022 XBIZ Europa Awards Cam Model of the Year and Bazowie's 2022 Best Nerd Cam Star.

I won Best Rising Cam Star at XBIZ Miami 2019, and have been nominated around 10 plus times since 2018. Nominations span from Best Cam Girl, Best Clip Artist, and Best Gaming Streamer to many others.
Which award/nomination made you the happiest, and why?
Best Rising Cam Star, XBIZ Miami 2019, as I did not expect to win! Yes, the award is amazing, but the best feeling is the love I felt in the room when I won and having my friends and fellow content creators shout and scream for me and show me so much love.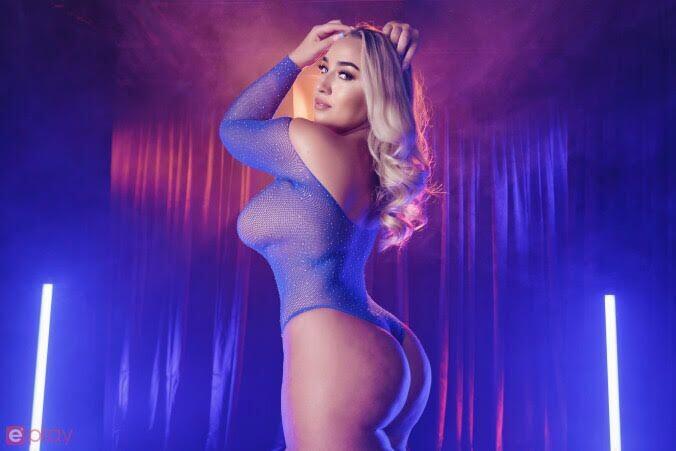 Which ePlay Creators would you love to collaborate with?
I have collaborated with many ePlay streamers already, but a few I haven't with yet is Ms Julia Epiphany and MelRose Michaels! Those two would be a lot of fun to work with for sure.
Have you taken any recent vacations you'd like to share with ePlay readers?
After being in lockdown for 2 years, I went a bit "vacation mad" this year! And now I actually can't wait to be home! This year I was able to travel to Miami, Las Vegas, and Mexico, and now I'm currently in Italy! You can check out all my vacation content soon by visiting my Sub Club on ePlay!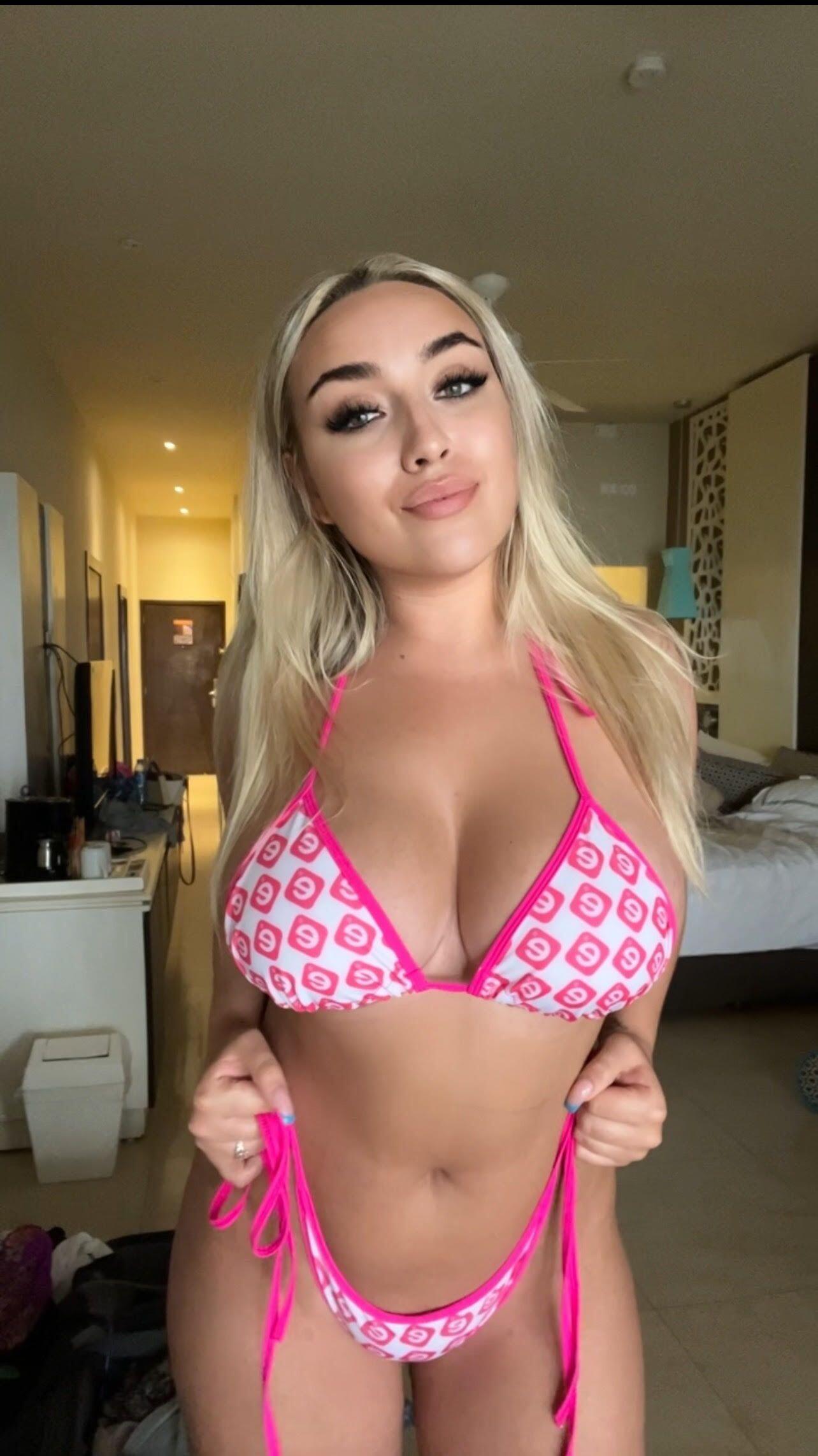 Do you have any career goals that you've set for this year in terms of your success at ePlay?
So many!!! From reaching high Sub Club goals to collaborations with other amazing ePlay Creators.
Are there any other players or streamers who game that you enjoy watching or learning from?
There are so many!  But I love watching all the other gamers on ePlay! Sofia Rose is hilarious! She screams so much in her gameplay, and I love it. Also, xcorvus777 does a lot of gameplay, too; he's super fun to watch and charming.
Are there any streamers or adult performers in general that have inspired you outside of the gaming community?
THERE ARE SO MANY! I look up to a lot of people like Mia Malkova and Abella Danger they are amazing performers and businesswomen!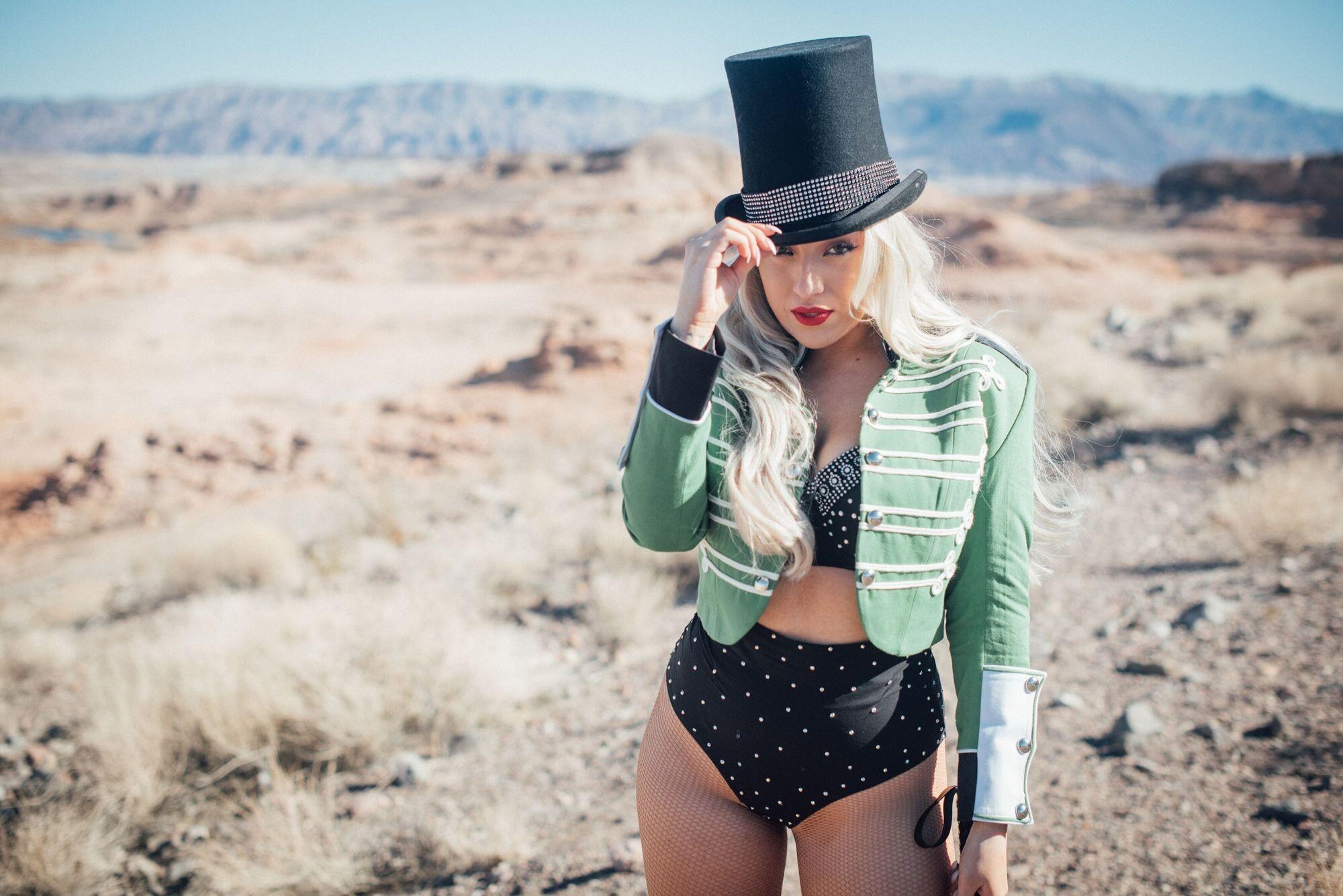 Tell me one thing that most people don't know about you.
I am an 8th generation circus performer!  
Do you like to geek out on any shows or hobbies?
I love binge-watching shows! My all-time favorites are FRIENDS and Gossip Girl.
Do you think these hobbies or shows influence your streaming content?
Ha! Let's say Chandler's (from Friends) sarcasm might have influenced me!
Do you have any self-care tips you'd like to share with us?
Self-care is different for everyone! For me, it changes all the time depending on what I want to do; binge-watching tv shows in my bedroom or shopping or hanging out with my family, or just taking a mini-vacay!
What's one thing that you'd like your fans to know?
Never give up on your dreams no matter how many people make you feel stupid for them.
---
Subscribe
Join the newsletter to get the latest updates.
---