MyPerfectHarem consists of the multi-award-winning couple Chrissy LeBlanc and Sir. This content creation powerhouse frequently includes an array of guest stars, doing anything from cosplay, threesomes, foursomes, live gaming, nude baking, and so much more! Dive into this extra spicy 10-minute read to learn about their inspiration for the Harem lifestyle, and to see what special surprises they have in store for 2023!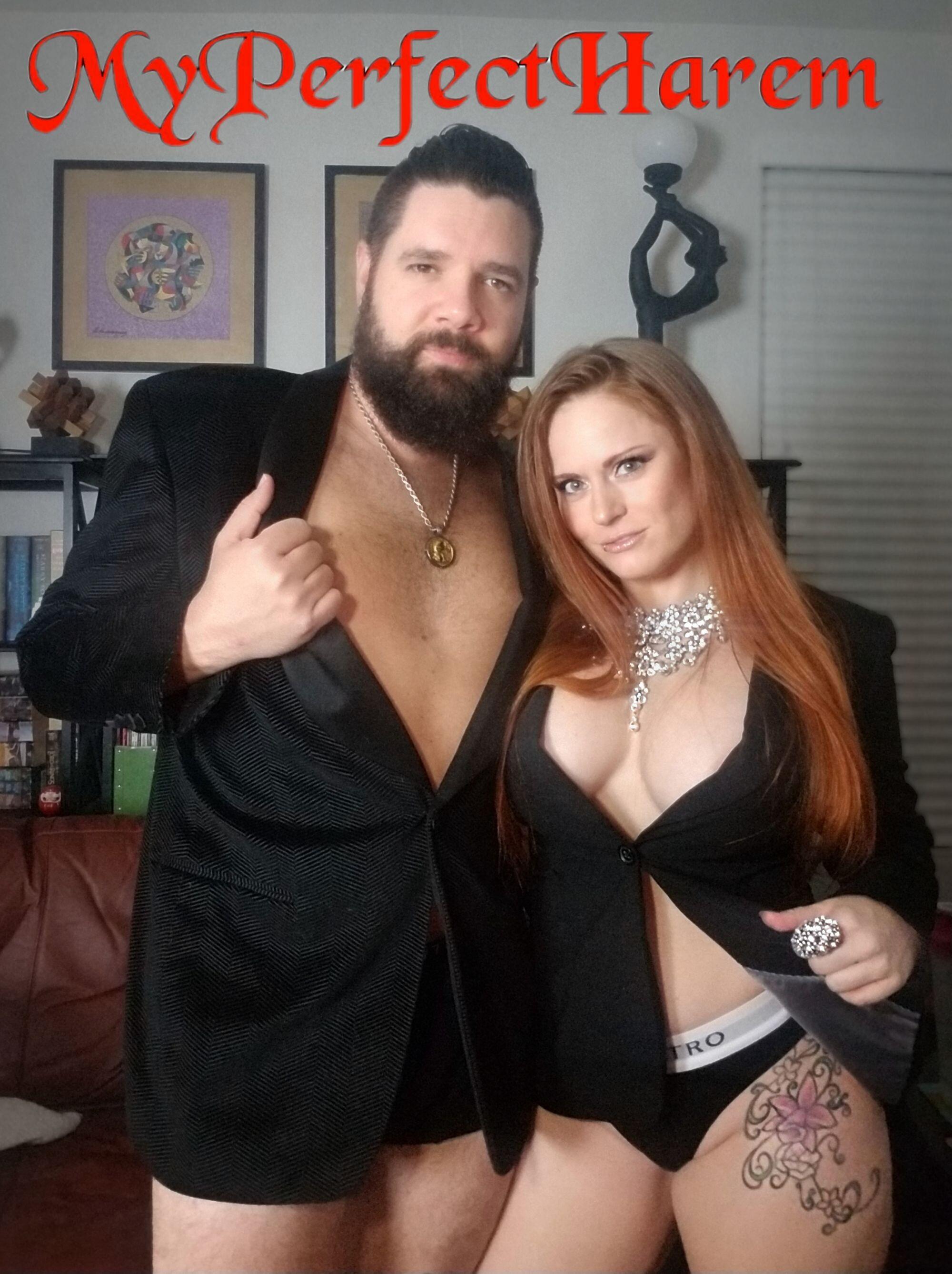 Describe your ePlay channel and what type of content you create.
A harem is one man and a group of women. Here you'll find Sir, Chrissy LeBlanc, and a fabulous assortment of guest stars (including some big names you may know) living out our fantasies and sharing genuine fun with you. On any given day, you may find one or many of us doing: solo masturbation shows, big squirting orgasm shows, hot lesbian action, blowjobs, double blowjobs, boy/girl sex, threesomes, foursomes, and moresomes, fun sex toys, kinky BDSM shows, award-winning cosplay, and even creative crafting, naked baking, and video game shows. We foster a judgment-free chat room that is welcoming and positive. We're here to have a good time and make your day better!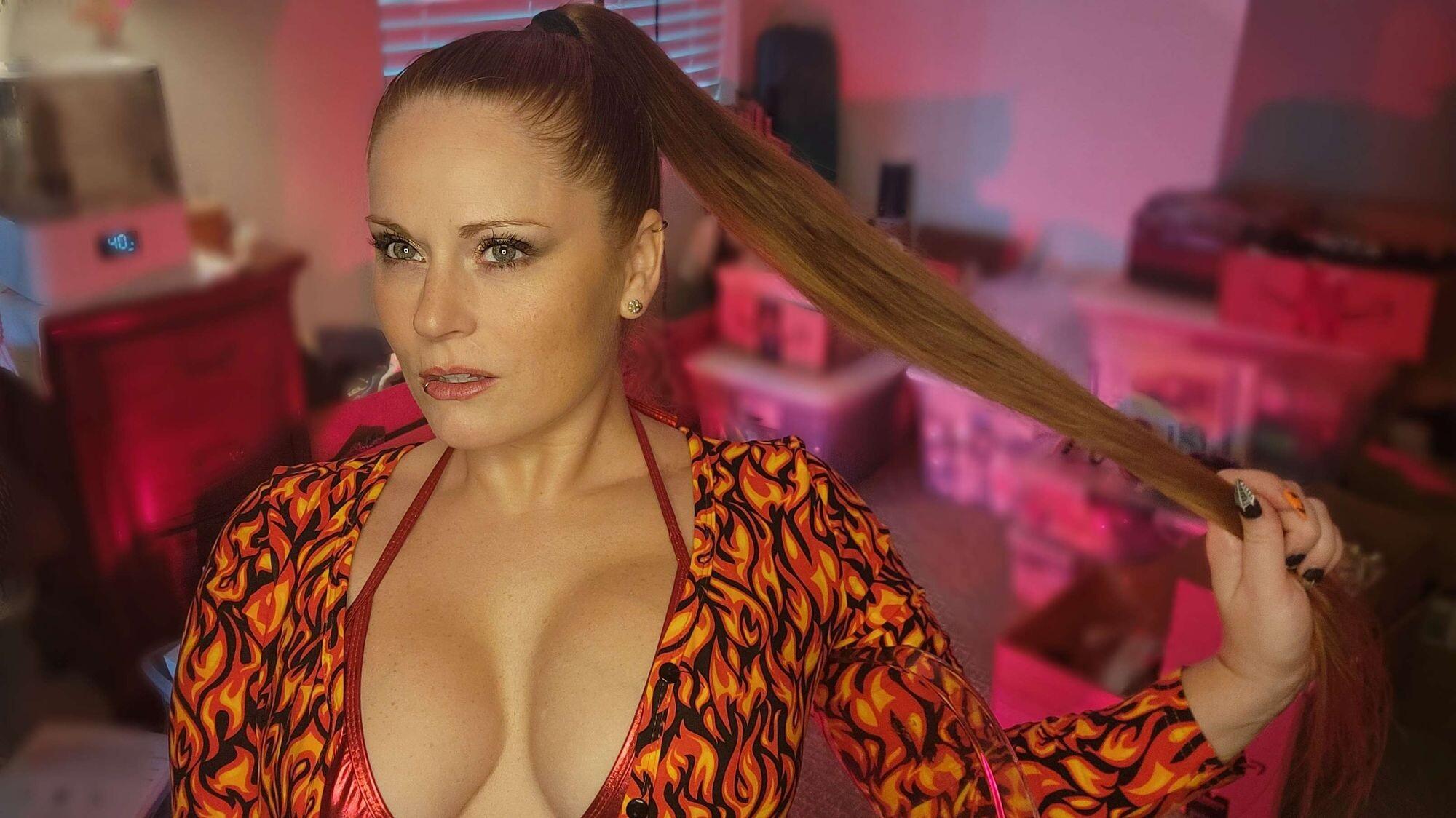 What do you think inspired you to begin creating adult content?
When we were dating, the sex was hot, and the porn we found was pretty bad. It was the "fake" orgasms, overly acted scenes, and silly scenarios that would make us laugh. Then after we would have sex, all out of breath and holding each other, we would say, "That was hot! We should have filmed that".

Once the inspiration for the harem lifestyle hit us, we decided that the world would be a better place if we not only lived out our fantasies, but shared that passion with the world. We quit our jobs and haven't looked back.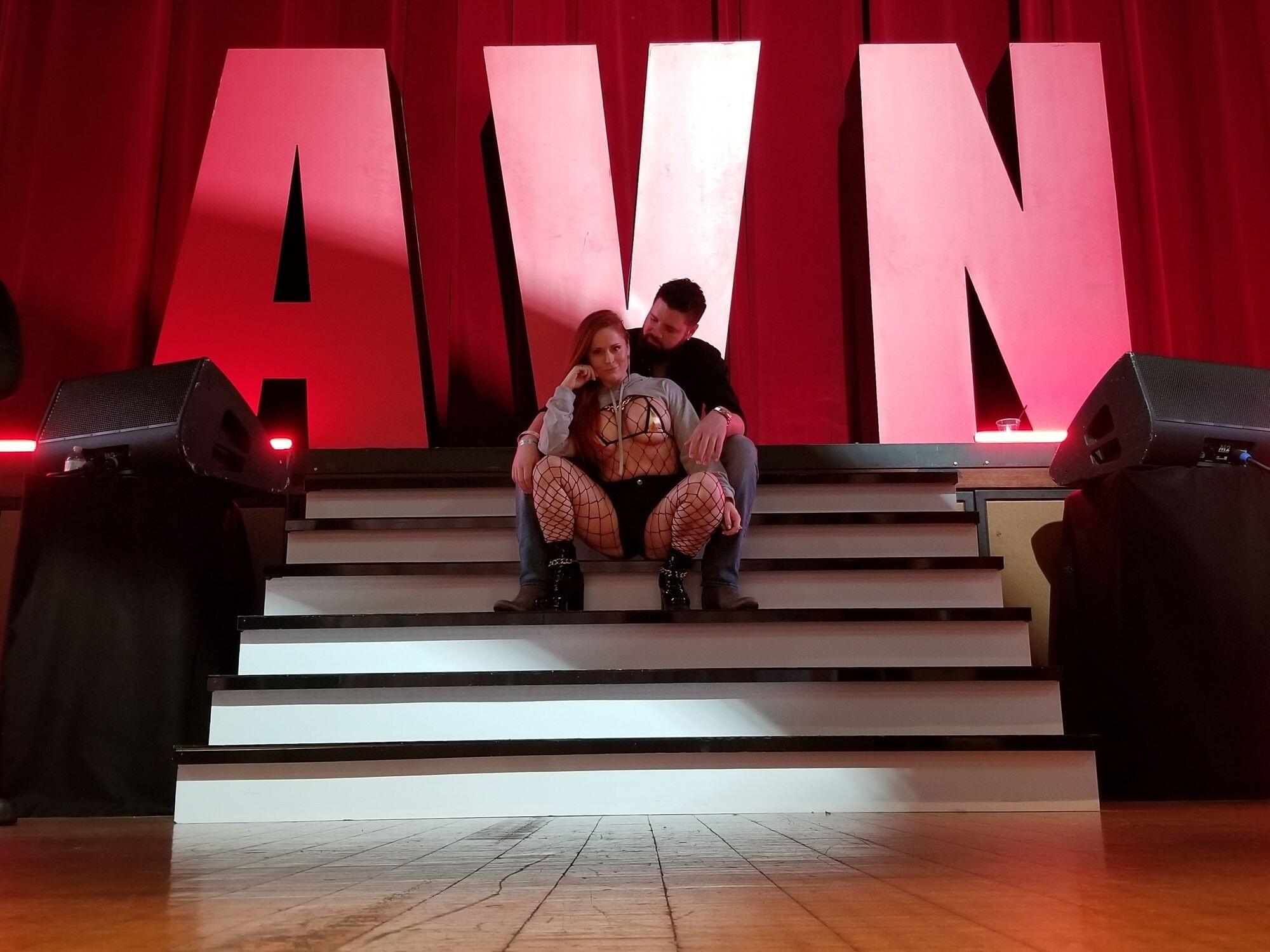 What is something big you've been working on in the past year or so?

We're always looking for ways to improve and make ourselves and our content better. Chrissy is passionate about cosplay, and with her recent XBIZ and YNOT cosplay award wins, she has gotten the encouragement to go full steam ahead into more elaborate and frequent projects. Cosplay can be an expensive hobby, but a few special fans have been helping her get the materials needed for some awesome looks coming up!

In case you haven't noticed, we've recently had some incredibly hot and talented ladies join us for cam shows on ePlay. Keep an eye on our feed for new content featuring your favorite pairs, and look forward to bigger group shows with more and more beautiful women.

When we started this, there was nothing like a harem anywhere on the internet that we could find. We still believe this is most men's and some women's biggest fantasy, and we want to continue this lifestyle both on camera and off. ePlay allows us to live out our fantasy and share it with the world!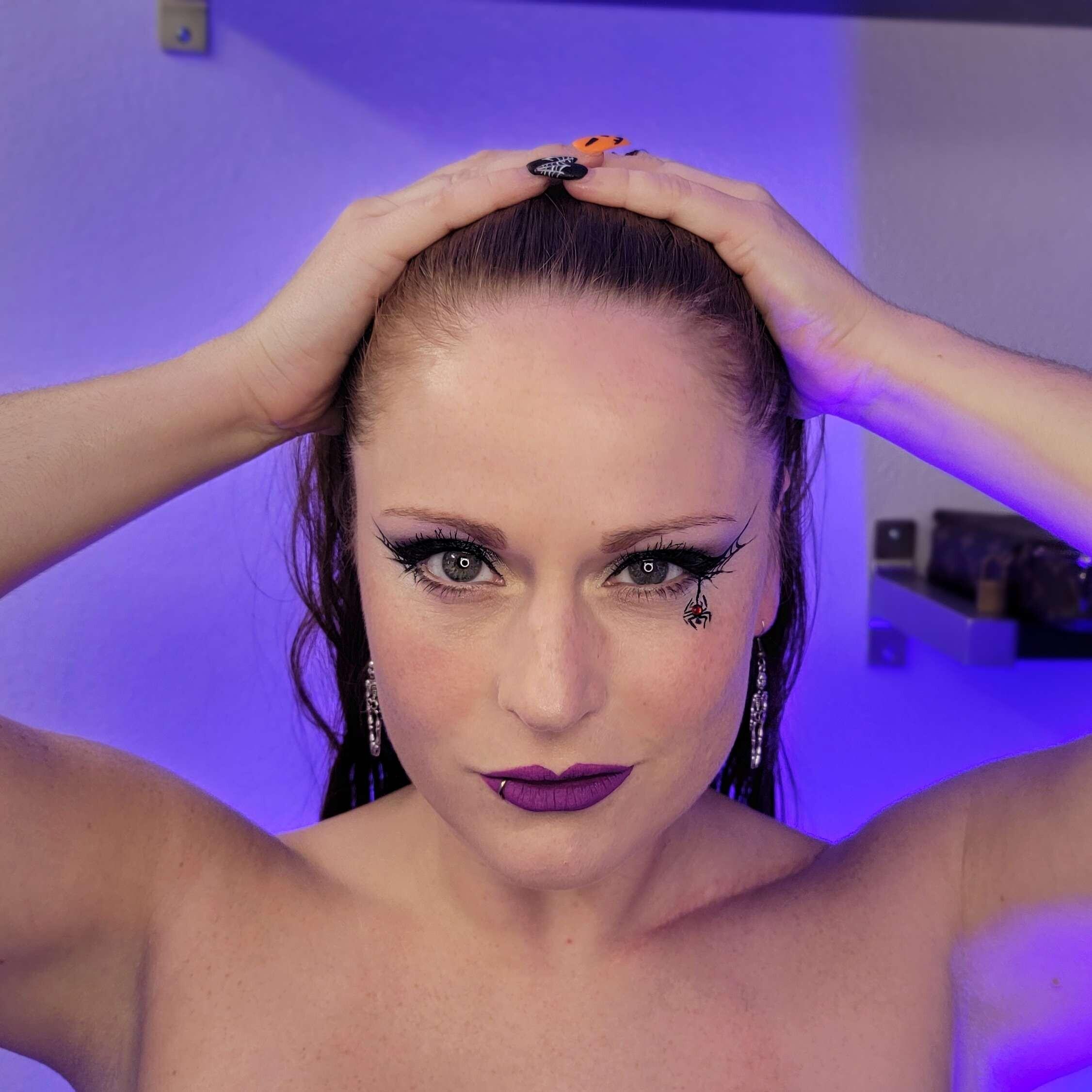 What do you enjoy most about being an adult content creator?
Orgasms and money. This is the only career where it is acceptable and encouraged to have an orgasm on the job, and we're here for it! We get to make peoples' days and lives better by sharing our genuine personalities and creating meaningful connections, all while pleasuring ourselves and each other. We also get to have complete control over our day, the people we work with, and the content we make. What's not to love!?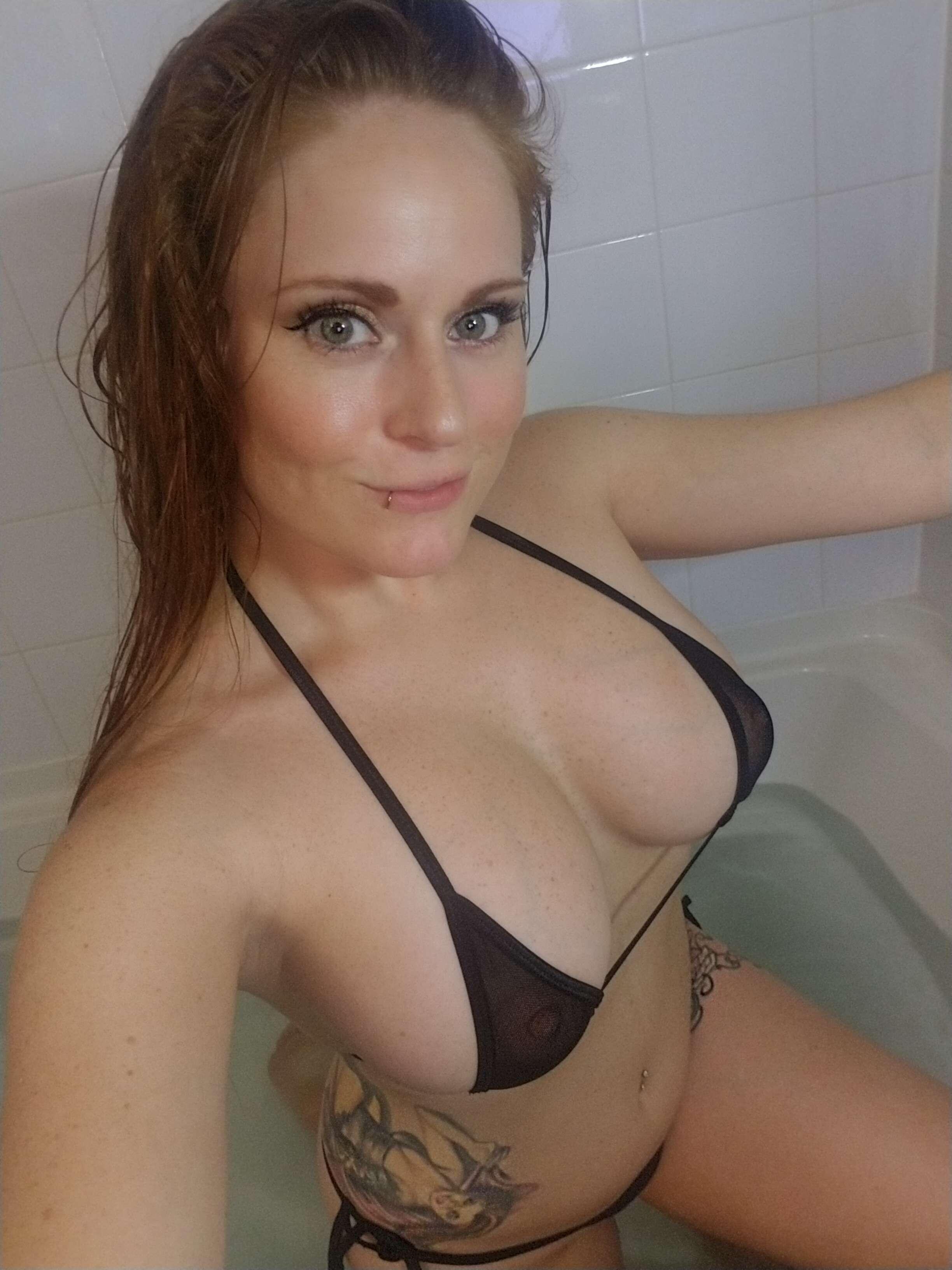 You've won quite a few awards. Which award made you the happiest and why?
I'd have to say that the two most recent wins (the YNOT award for Best Cosplay Model 2022 and the XBIZ award for Best Cosplay Cam 2021) are my favorites! I also absolutely love my "Best Tits" awards and being able to say that I have award-winning titties!

That said, I put so much time and effort into my cosplay that I hold those awards near and dear. Receiving the YNOT and XBIZ awards for my cosplay means that I'm recognized by an amazing group of people who love and do fantastic cosplay themselves. It pushes me to keep going, think bigger, and have as much fun as possible with this wonderful art. Plus, the collaborations I'm now getting into are SO interesting! No spoilers here, but you should see some titillating new stuff from me this next year.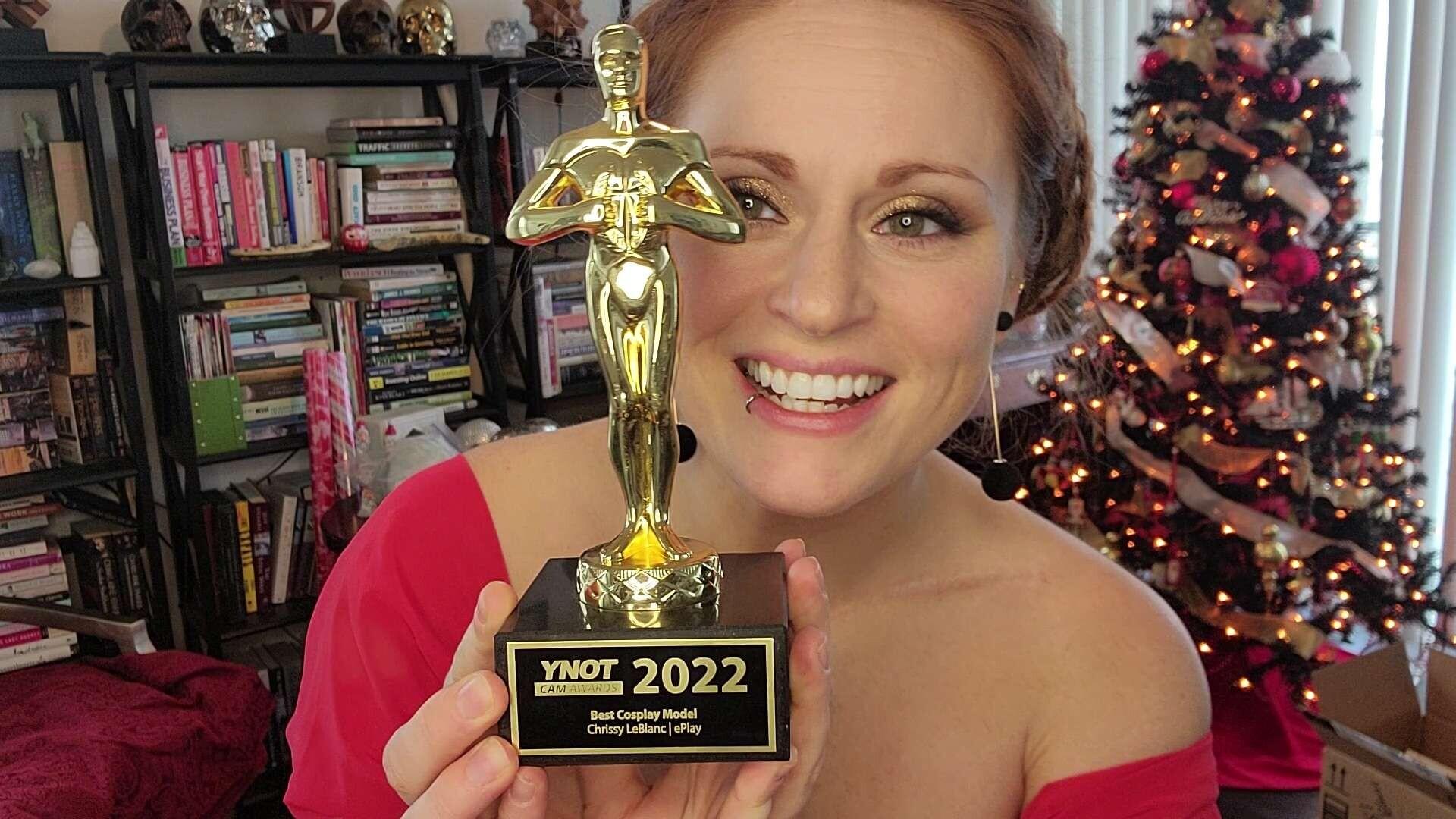 What led you to ePlay?
We got the opportunity to get involved with ePlay early on, and after chatting with the team, we knew it would be a great fit for us! Who you choose to do business with is important. Other platforms limited what we could share on stream, whether it was the number of performers on stream or our ability to share our various hobbies. ePlay doesn't.

Our streams have become more diverse and engaging because we aren't doing the same few things over and over again every day. We also often collaborate with other performers, so we had to find a streaming home that would allow us to do that easily.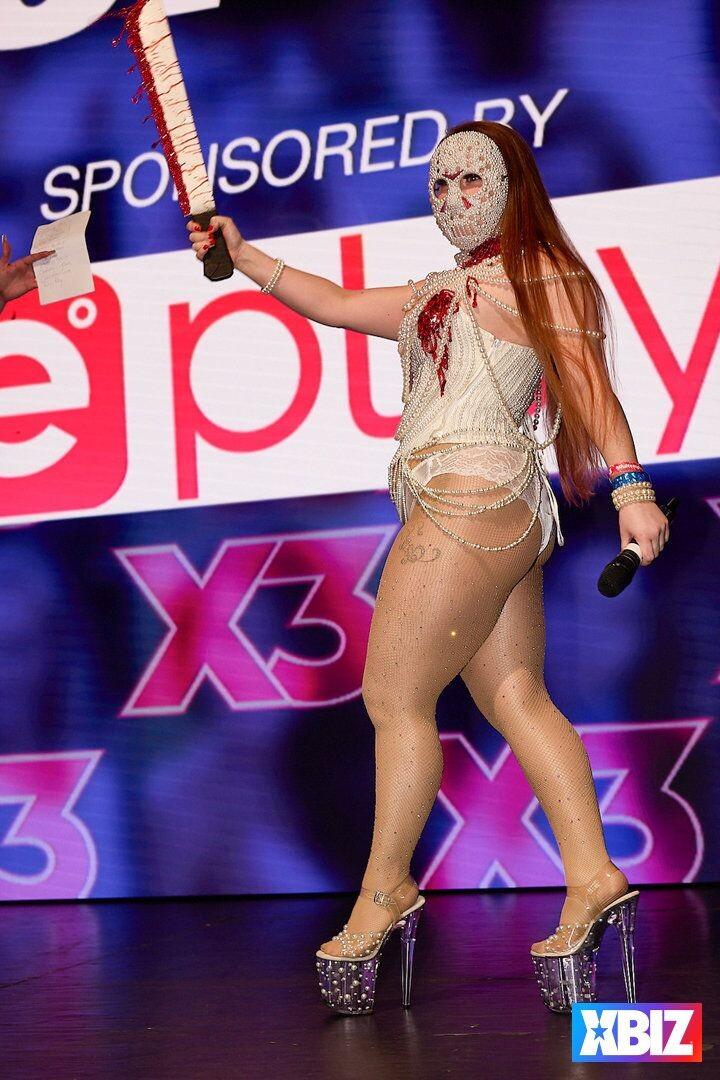 Do you have any career goals you've set for yourself regarding your success at ePlay?
We're close to 150,000 followers, so we'll do something special when we hit that. But we are really looking forward to putting some big things together for our sub-club. Exclusives, first-peeks, and other fun things go there first. Our main focus is putting together the content that drives more and more of our fans to subscribe there over anywhere else.

ePlay has many features that we utilize to improve our streams and enable us to get our content out to fans if we're not live. But our live shows are where we make most of the content or show behind-the-scenes of us making the hottest content. This year, we're planning on putting together shows that break our live viewership records and hope to have the biggest channel on ePlay or anywhere else.

Tell us one thing most people don't know about you.
What Sir looks like without a beard... What Chrissy looks like with a beard.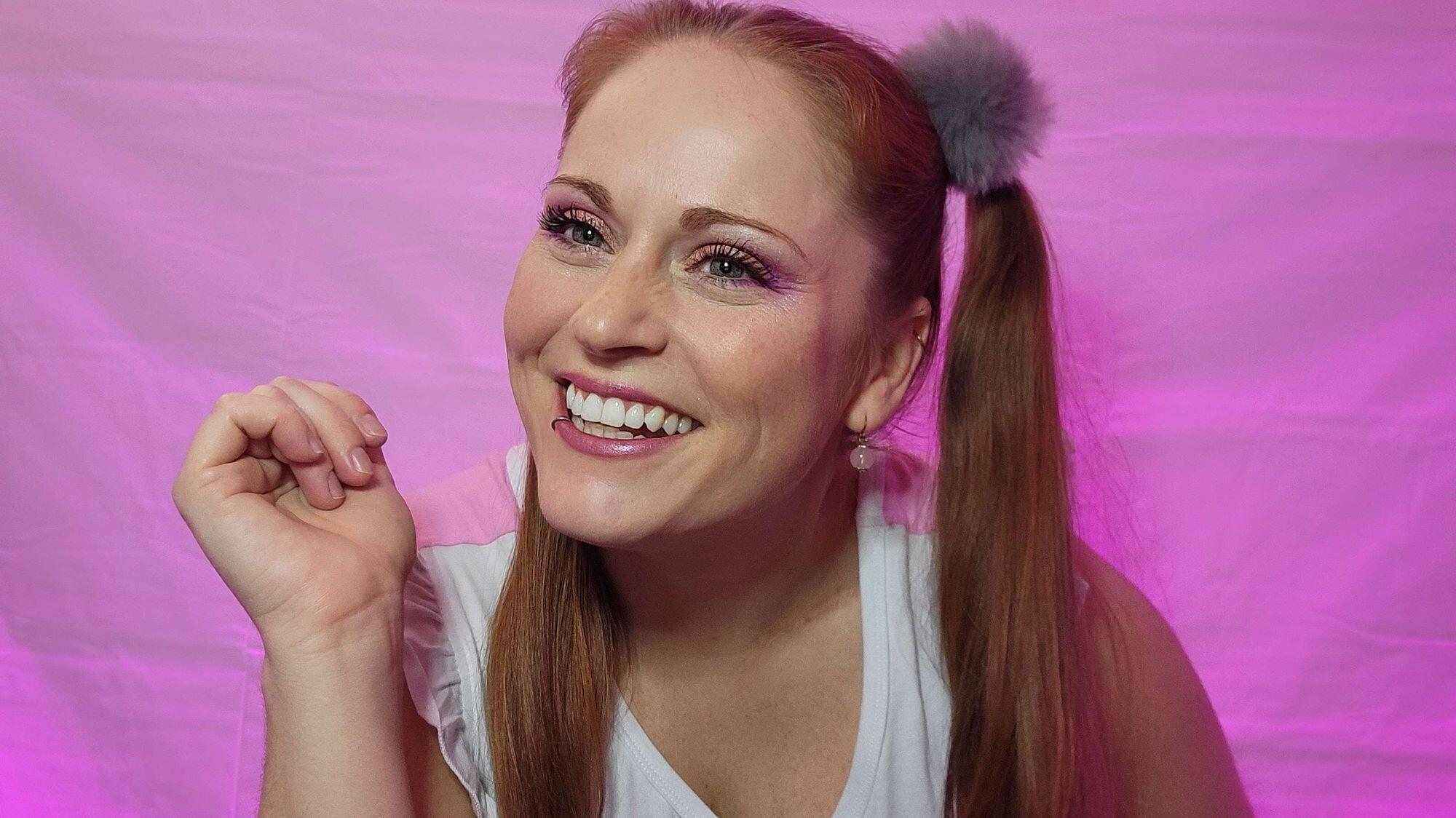 Do you like to geek out to any shows or hobbies?
Since we do cosplay here, I figured that was a dead giveaway. All cosplayers geek out on everything they're interested in. We are particularly interested in Star Wars, Lord of the Rings, and the MCU (but some of the recent stuff was meh).

We all play video games; Sir likes RPGs a la the Souls series, and Chrissy likes first-person shooters, Borderlands and Halo being favorites. Whenever there's any new IP (intellectual property) of any media, the first thing Chrissy looks for and inevitably says is, "That would make a great cosplay." Halloween and all things spooky and sexy are favorites here. Sir is into anime, and Chrissy is also getting into it. Send your favorite recommendations!
Do you think these shows or hobbies influence your streaming or content?
Chrissy has been streaming the entire creative process of making her cosplays while fans try to distract her with the naughty goals and tip menu options. It might take longer, but it's so much more fun this way. Then we stream the photo shoots and scenes we film while in cosplay. Our fans have wanted to see the process more thoroughly and get involved in its creation.

Helping to buy the bits and pieces that make any cosplay go from OK to great is a fun way to help your favorite cosplayer! We're lucky to have such wonderful and involved friends. Plus, viewers often join us in our campaigns when we play games on stream! Voice chat is included, so we can really connect with them and create the best online community.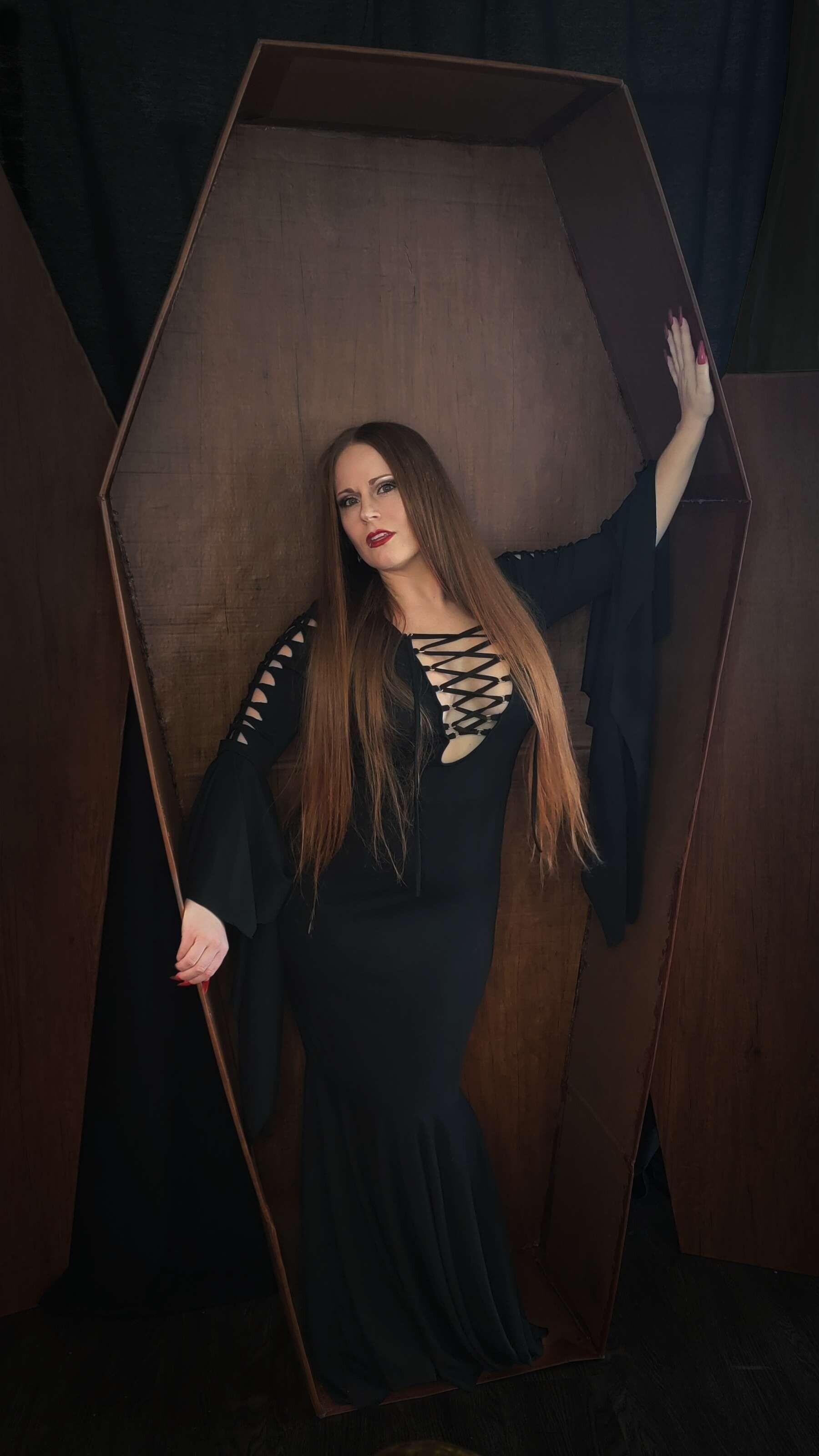 Do you have any self-care tips you'd like to share?
We make a point to disconnect from work and social media every day. Family time is important to us. Whether going on a hike, going out to eat (we live in Las Vegas, which is a foodie's heaven!), or just having a nice family dinner, it's important for us to be present. Our office is never but a room away, and the temptation to do a little more is always there. This boundary keeps us grounded and focused on all the important things in life.

What is one favorite product you're gatekeeping and would like to share?
Chrissy loves the JO-H2O line of lube. Sir recommends William's Sonoma Hot Chocolate (best hot chocolate ever!)
What are you listening to right now?
As of this writing, it's still the Christmas season. So we like to get into the holiday spirit with the Kaskade Christmas station on Pandora. Chill remixes of our holiday favorites that are pleasant, even if you may be tired of the same Christmas music we all hear every year.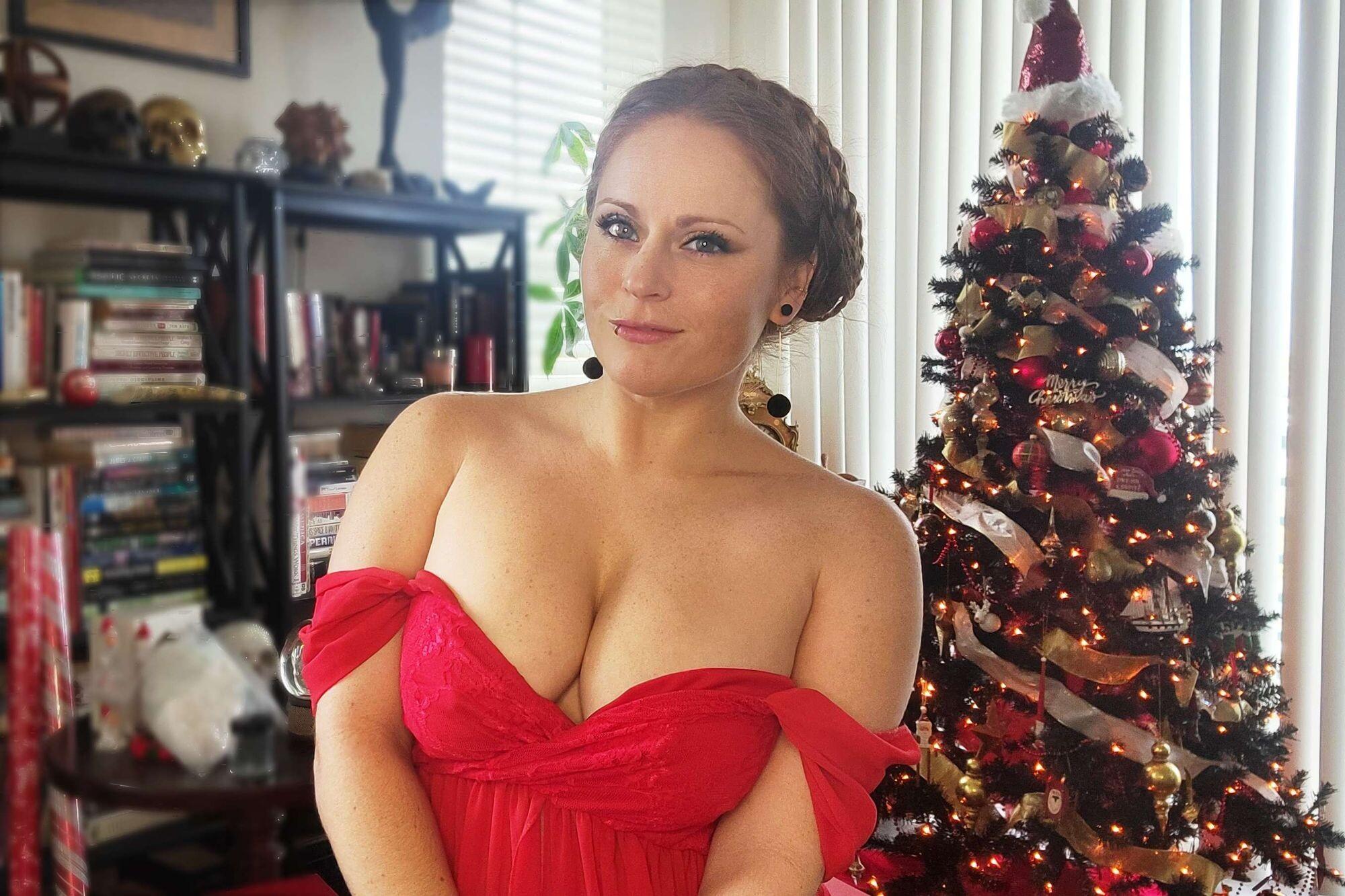 Have you collaborated with any other ePlay Creators?
Kaiia Eve! She's so much fun to be around and brings a sexiness to every scene/cam show she does. I can't wait to play together again ;) Look up the scenes we've done together on our ePlay feed.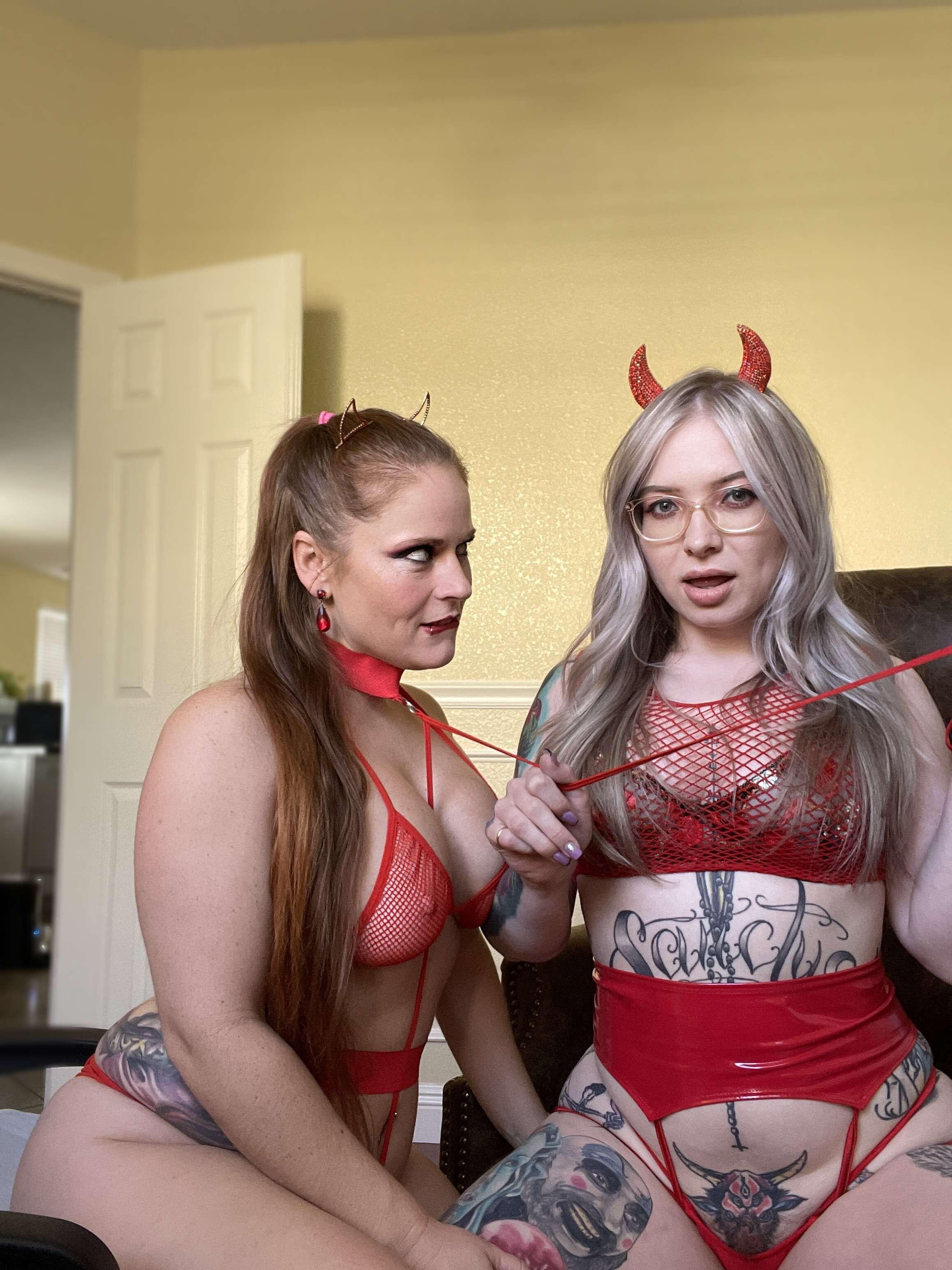 In what ways would you say you have given back to the ePlay community and the industry?
Industry people love to get together and talk shop! Every event has new and old creators in all the various facets of the adult industry that come together and share best practices. At the recent XBIZ event that we went to, we were happy to represent ePlay, sing its praises, and answer questions for people who may have been unfamiliar with the platform. As veterans of these events, we can guide people to the best options for their brand. ePlay being so versatile has been an easy and honest recommendation to many people we've encountered.

Beyond that, we've contributed to, and support SWAID (Sex Worker Mutual Aid; @swaidvegas on Twitter) and are looking to involve ourselves further. We also regularly answer questions from other streamers. Some come into our chat during a live show and ask questions, and others ask on various social media or via the ePlay Discord, where we're active, contributing members.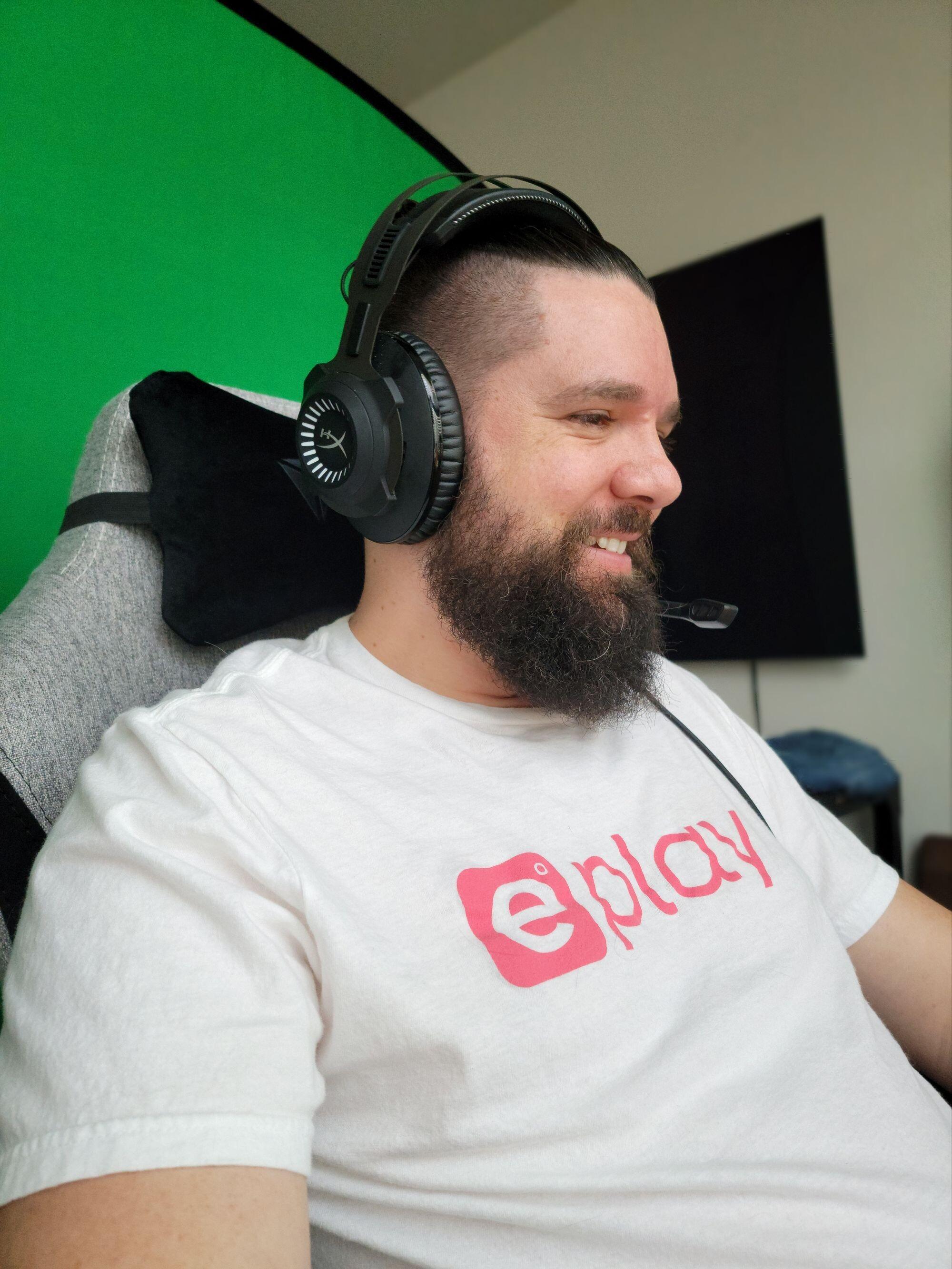 Here's an extra space to say anything you'd like your fans to know!
We love helping others live out their fantasies, as they so often coincide with ours. So order your next custom video from us, and we'll make sure you're well satisfied. We send out fun gift packages too. If you're around for AVN or the 2023 X3 expo, we'd love to see you and meet! See you next stream!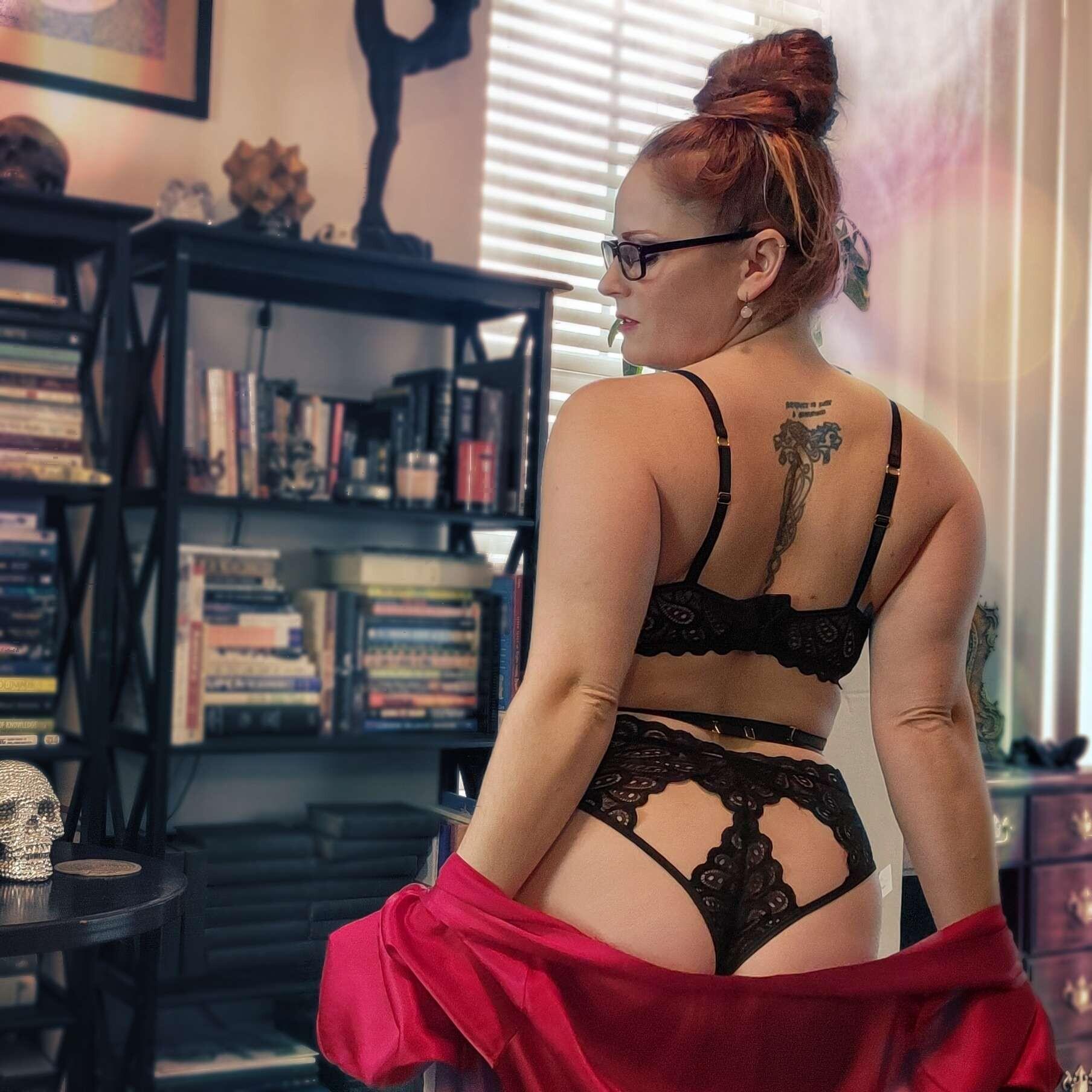 ---
Subscribe
Join the newsletter to get the latest updates.
---