Check out this quick 5-minute read Q&A session with kinky ePlay KeyClub Member Kaiia Eve!
KeyClub Member, Kaiia Eve is an East Coast native who has had a lot of success in the adult entertainment industry since she started. After nearly five years, she is already considered a top-tier content creator, earning industry nominations and awards. We are elated to bring you this Q&A Session with Kaiia Eve as she looks ahead to some of her goals and aspirations for the upcoming year. Come enjoy a moment with her as she reflects on some of the more important and memorable experiences that have led her to superstardom.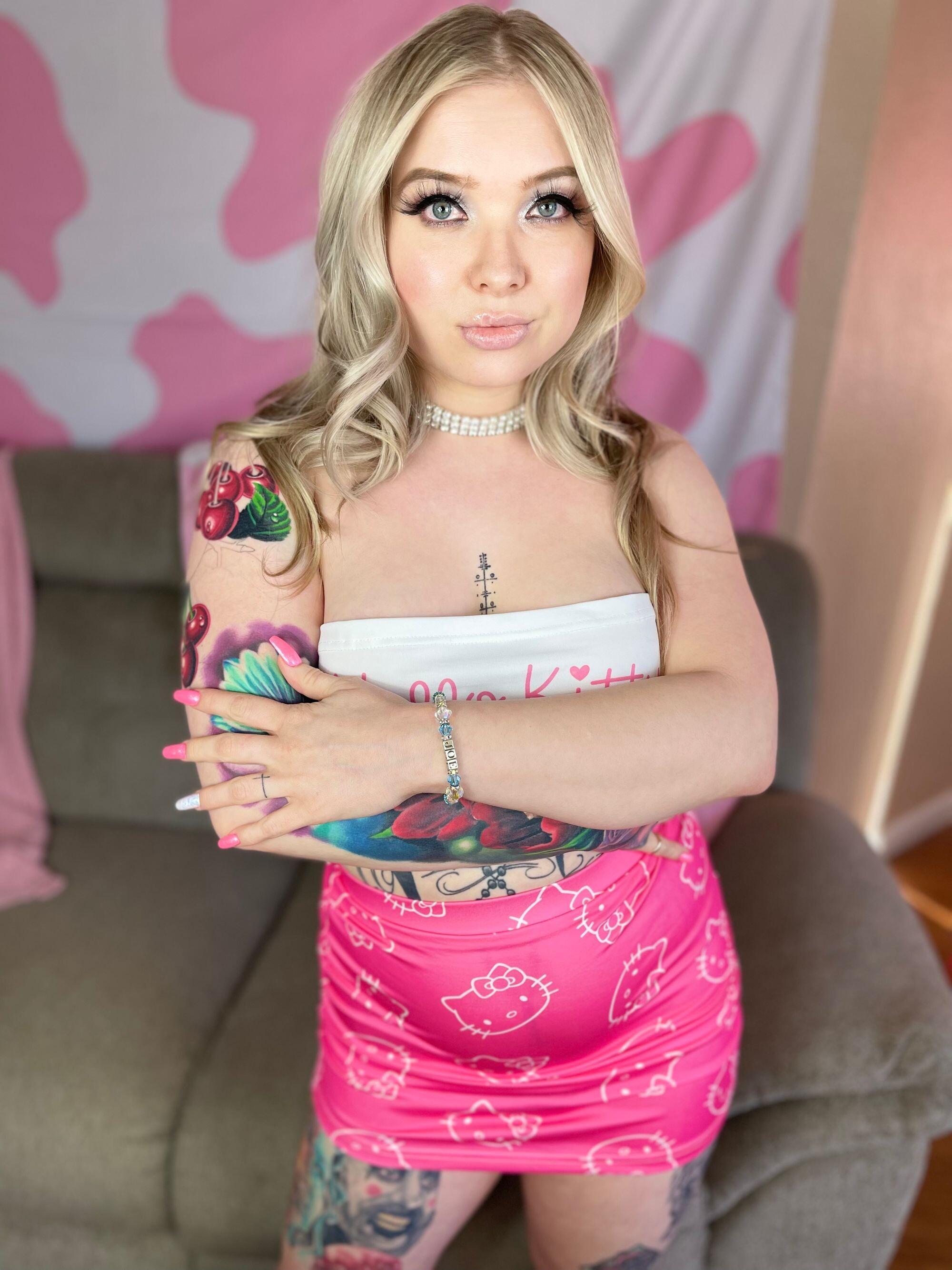 How long have you been streaming/creating content in the adult industry?
I started creating content in October of 2017! I have streamed off and on since the start. I moved to Las Vegas in 2019 to start my journey into mainstream porn. I now perform on mainstream sites, such as ePlay, while also performing and creating content for my own site!
Have you been nominated for and/or won any awards since you started streaming with ePlay?
Yes, I have, I have been nominated as "Best Indie Clip Artist", and YNOT Cam Awards "Best Inked Model" every year since I started porn. I won a YNOT Cam Award at the first YNOT Awards back in 2018, and I also won the Multi-Platform Master Award. Every year since, I have been nominated for other YNOT Cam Awards too. I have been nominated in the AVN Fan Awards ever since 2018 for Favorite Indie Clip Artist!
Which nomination and/or award has made you the happiest to receive?
Obviously being nominated feels good. It makes us feel like other people are actually out there recognizing our hard work. However, there are just as many hard workers who do not get nominations, and they too are just as amazing at their jobs as those who gain nominations. Some people deserve the awards they win, and sometimes winning an award is about the politics in the industry. So in the end, an award really does not mean anything because only I can measure my success.
What's something big you've been working on this year?
Creating fresh new content for my ePlay Channel, my website, and I have this idea to start a Podcast.
Tell us a little more about the podcast you are planning.
I will finally be able to let my fans know more about me personally. I am going to start a podcast where we talk about what it is like being who you are in the adult industry, and the people I will pick to be on the show will be carefully selected depending on the topic. I want to make some parts of the podcast light-hearted and easily identifiable for other LGBTQIA+ humans such as myself, but I also want to cover the topics a lot of us don't dare talk about for fear of losing jobs in the mainstream. Unfortunately, things like work opportunities with other content creators are a real concern for us. The topics that make us sex workers feel ostracized from day-to-day society.
What has inspired you to begin this project?
Needing to be more personal with my fans. By "more personal with my fans" I mean I would like for them to get to know me and my sarcastic humor, and just more about ME. I have been the figure "Kaiia Eve" for four years now, and it took time to figure out who that is. Now that I know my brand, I confidently want my fans to get to know me a bit better. It was hard getting to know fans when I didn't really know where my brand was headed, but now I do, and I would like to engage more personally with others!
When do you plan to bring this podcast to fruition?
It is in the idea phase, but hopeful for a summer launch!
So let's get a little more personal right now, tell me one thing that most people don't know about you.
I used to be a social worker.
What led you into a career in social work and how did you realize it wasn't the right career path for you?
Honestly, college was a really confusing time for me. Even more so than high school cause I really didn't understand what kind of lifelong responsibilities came with helping broken families, children, and battered women. It was rewarding, and the knowledge I learned is something I'll always cherish, but I just simply was not happy. When I'm not happy, I do something to fix that. So here we are!
You make a wide variety of content, I've seen cosplay and lots of fun content featuring all types of different kinks on your channel. Is there any specific type of content you enjoy making the most?
I really really enjoy making extreme hardcore bi content and just about any fetish content that falls within my boundaries of content creation. I am an exhibitionist at heart, so any attention on me while being a hot slut is right up my alley.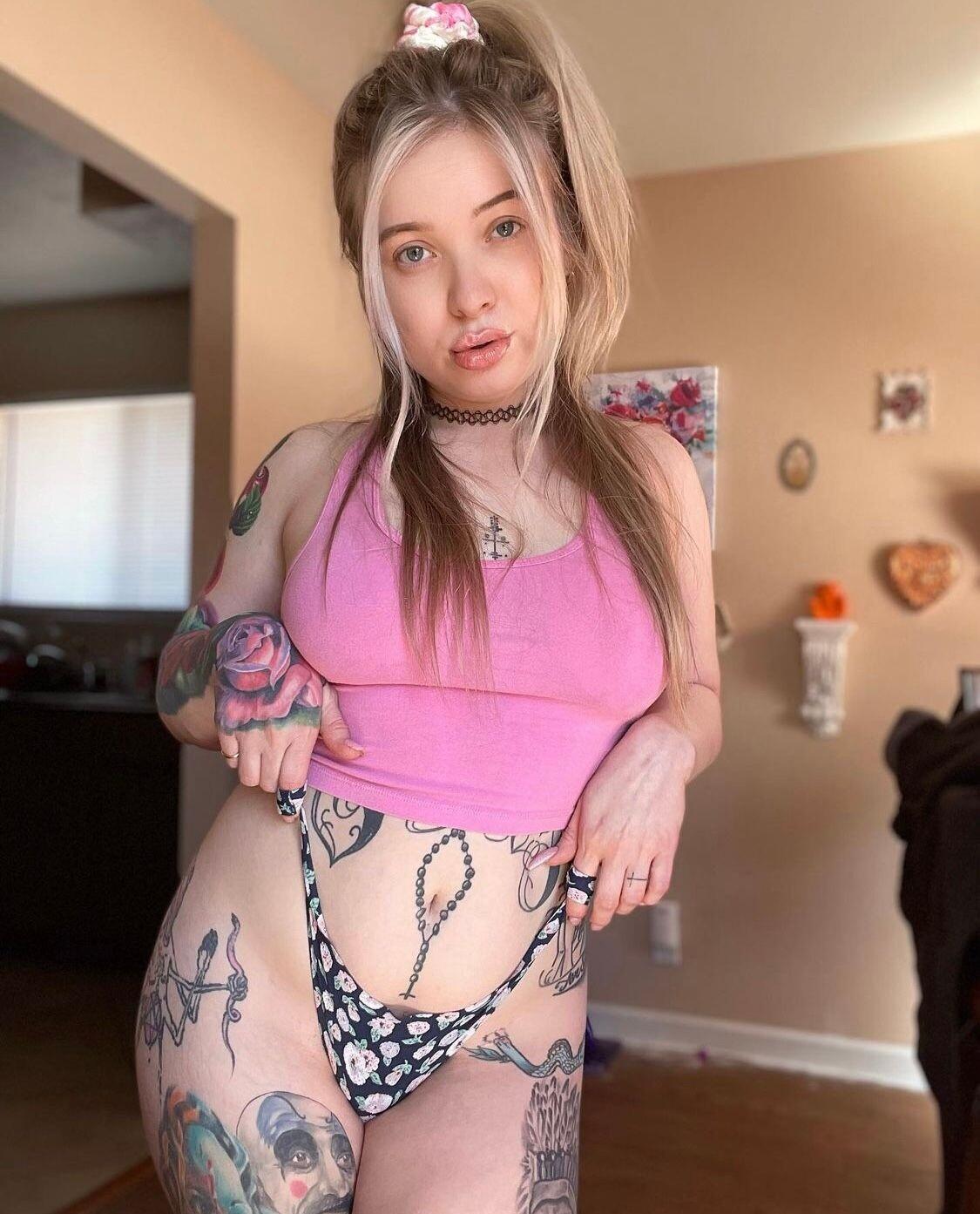 Do you have any other creators in the industry that you look up to or people that you've gained inspiration from when coming up with new content ideas?
Lydia Black, always. She is my best friend and one of the most creative people in and out of porn I know! I also love LOVE Little Puck, her content is next level and so inspiring. Last is Joanna Angel, her name speaks for itself.  
How about your free time outside of streaming, do you like to geek out on any shows or hobbies?
I love binge-watching crime documentaries and listening to the podcast, Morbid.
Can you tell me the names of a few of your favorite crime documentaries that you've been watching?
I have honestly been more into this podcast called "Morbid: A True Crime Podcast" since they have over 200 episodes. I really enjoy the podcast first and foremost because they have a good habit of humanizing Sex Workers when they are victims. The podcast also likes to highlight the victims' achievements and their accomplishments, really making Sex Workers people, because that's who we are… people!
They also do a wonderful job getting in-depth with the cases. I'm dyslexic so I really appreciate listening to their vivid descriptions. My favorite case they covered, because it was so insane to me, is  "Episode 27: The Survival Story of Mary Vincent Patron Saint of Badassery. This is the first case I listened to on the Morbid Podcast, and I was instantly hooked.
I also am loving the scripted shows on Paramount that are based on true life situations. Check out the show "Interrogation!" They created the show so you can watch it in any order you want, besides the first and last episode, and it was a really cool way to create a show. I watched the show starting at the first court hearing, and then so on and so forth, numerically. If you end up listening, let me know what you think.
What about self-care? Do you have any tips you'd like to share with your fans or other streamers?
Take a day off whenever you're feeling burned out. Do what you love the most to get a mental health day! For me, I sit around and watch TV.
What's something you'd like to say to your fans, in light of your new ventures for 2022?
I can't wait for y'all to get to know me more personally this year!
---
Subscribe
Join the newsletter to get the latest updates.
---