Creators have every right to stay safe. That's why we have created a platform where the safety and security of Creators using ePlay are front and center. ePlay is a site where anyone 18+ can view any channel feed, live stream, or content on the site. It also gives viewers instant access to connect with Creators easily. No more jumping through hoops to connect.
However, we certainly understand that things happen and while the mass majority of those viewing ePlay live streams and content from creators worldwide are doing so with great intentions, sometimes those connections and interactions may not always be the ones that you (the creator) want.
That is why we are putting you, the creator, in the control seat.
You Say Who; You Say When
A little "Pretty Woman" humor to get us started because we know this topic can sometimes be a little nerve-wracking to navigate, but don't worry we got your back. While it certainly pays to build a positive connection with your viewers and fans, we want you to know that you're in total control of that experience for yourself. If you're having a problem with someone in your chat or if you suspect someone is a bit shady and might cause you trouble, you have several options available to you to ensure that you're able to curate a chatting experience that you feel empowered by.
Moderating Options On ePlay
It's safe to say that not all platforms are created equal. That being said, since we know that a quick "Timeout" might not always work for everyone, we have implemented the ability for you also to ban and block someone from your channel. That's something we just recently upgraded too. So if you've been here a while, you might already know that we had given streamers the ability to give timeouts, bans, and blocks within the chat. Now it's for EVERYTHING! Below, you'll find the breakdown of what each moderating option means.
Timeouts: (10 minutes, 30 minutes, 1 hour)—once the time is up, they will automatically be reinstated to the chat!
Ban Forever: This allows the user to continue to tip.
Block Forever: This blocks the user from being able to tip, view your stream, or anything else you do on ePlay!
Need to implement these moderating options on your channel?
Visit our most up-to-date FAQ for step-by-step instructions on how to give timeouts, bans, and blocks.
Separating Your Personal Life From Business
It's a good rule of thumb to keep your personal life and info to yourself.  Keep yourself as "anonymous" as possible (meaning don't use your real name) when online to help prevent stalking as well as doxxing (that's when somebody's real name, address, workplace, and other details are published online).
🖊️ Use a Pen Name
We highly encourage all creators to use a "pen name" (a name that isn't your real name) for everything. Use that "pen name" for all content platforms, social media channels, Reddit accounts, etc. that you sign up for.
📧 Get Yourself A Business Email Address / PO Box / Phone Number
It's equally important for safety reasons to have separate email addresses (used for everything you sign up for, including platforms like ePlay), and for those receiving mail and packages, it's best to get yourself a PO Box address. If you're allowing someone to contact you on your mobile phone, it's best to have a separate number for that too.
🖥️ New User On Devices
You can create multiple users on almost any device. Simply create a new user on your device and operate there for everything business related while you can keep up with your personal info and life elsewhere.
🏦 Use A Separate Bank Account For Your Channel
Setting up a separate bank account for your business will help you keep your income easier to track and will also serve as an extra barrier between you and your main bank account.
Protect Your Content
A creator's content belongs 100% to the creator. The ePlay Terms of Service prohibit redistribution of content from the site that is not yours. Furthermore, taking content from any ePlay creator and posting it on another website is something we take very seriously. If you find your content does get pirated, please reach out to us immediately and our team will work to assist you.
📒 Read the Terms of Services Where Ever You Post Your Content
There are several companies that don't have your best interest in mind, and they often put into their Terms of Services that the content you upload is now theirs to use in any way they want.
🌐 Purge Personal Info From Your Images
Be sure to remove any identifying landmarks, personal information, and contact information from all of your pictures, videos, clips, and chats. Before posting anything to your ePlay Channel (or anywhere for that matter), be sure that you have removed the metadata. This data often contains your precise location in the world.
💧 Watermark Your Content
We have an ePlay watermark that will be automatically added to all content uploaded to an ePlay Channel. We suggest also adding your own personal/brand watermark to your content including; videos, teasers, and photos. See the example below from KeyClub Member, MyPerfectHarem.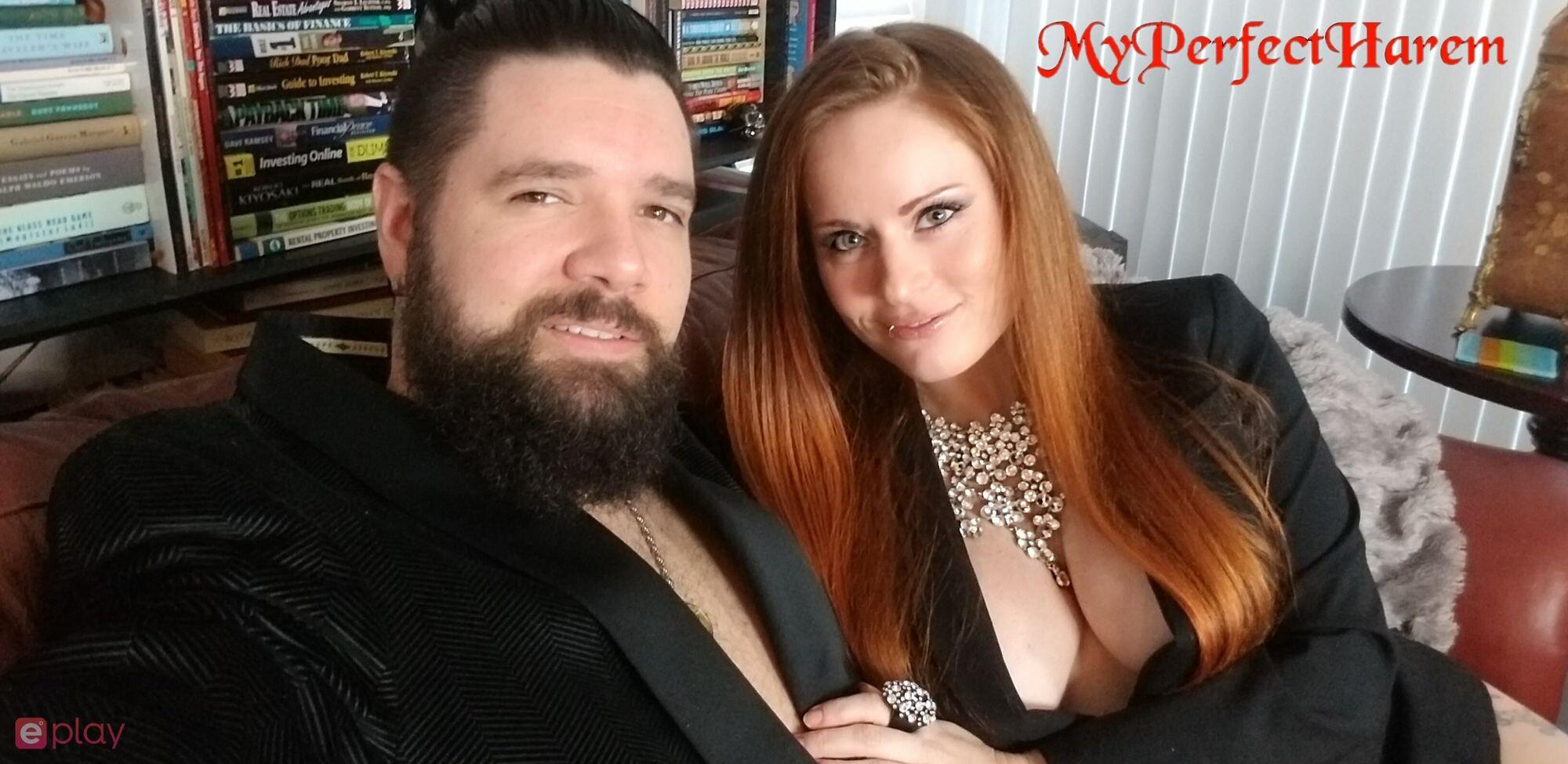 Other Ways That ePlay Is Helping To Put You In Total Control
---
Subscribe
Join the newsletter to get the latest updates.
---