While we certainly understand that it's been a difficult road for the sex work community to keep up with Instagram's ever so changing guidelines and rules, we wanted to share a New Instagram Feature that will make sharing your SFW content with your fans a little easier (and even fun!).
Much to our pleasant surprise, Instagram has very quietly launched a new HOT feature that will allow you to quickly and rather easily create new Reels from your previously shared IG Stories Highlights!
This quick 3.4-minute read will help you get an engaging new piece of content to share with your fans!  PS - you can also share this new REEL (ie: video) with your fans on ePlay!

ICYMI: Instagram is going big on Reels in 2022.
If you're like us and have great Instagram Stories hidden in the depths of your highlights, now is the time to give it a new lease of life on Reels!
How Instagrams Newest Feature Works
Since no official feature announcement has been made yet by Instagram, we wanted to share it with you so that you're first to try it out. Trust us, this is a content creator game-changer!
It takes seconds to transform your already curated Instagram Stories into hot new REELS!
Here are a few things to note:
You can edit these Reels just like any other Reel.
You can edit clip duration.
You can remove clips you don't want.
You can add content from your camera roll.
You can select from different audio tracks.
Plus, Instagram automatically syncs your clips to the selected music.
Creating fresh new SFW content and actually sharing it with your fans isn't always easy and can be time-consuming. 🙄  This new feature on Instagram is a streamer and content creator time saver hack since it's basically a repurposing tool and an editor built-in one.
Pro Tip: Repurpose that new Instagram Reel onto your ePlay Channel. ePlay has made sharing new content easy for you to do within your ePlay Channel Feed, plus you can actually monetize your content on ePlay too!
How to Convert Instagram Stories Highlights to an Instagram Reel
Converting an Instagram Stories Highlight into a Reel is so easy.

Here's how to do it:
Start off by selecting the Instagram Stories Highlight you want to turn into a Reel and tap into it.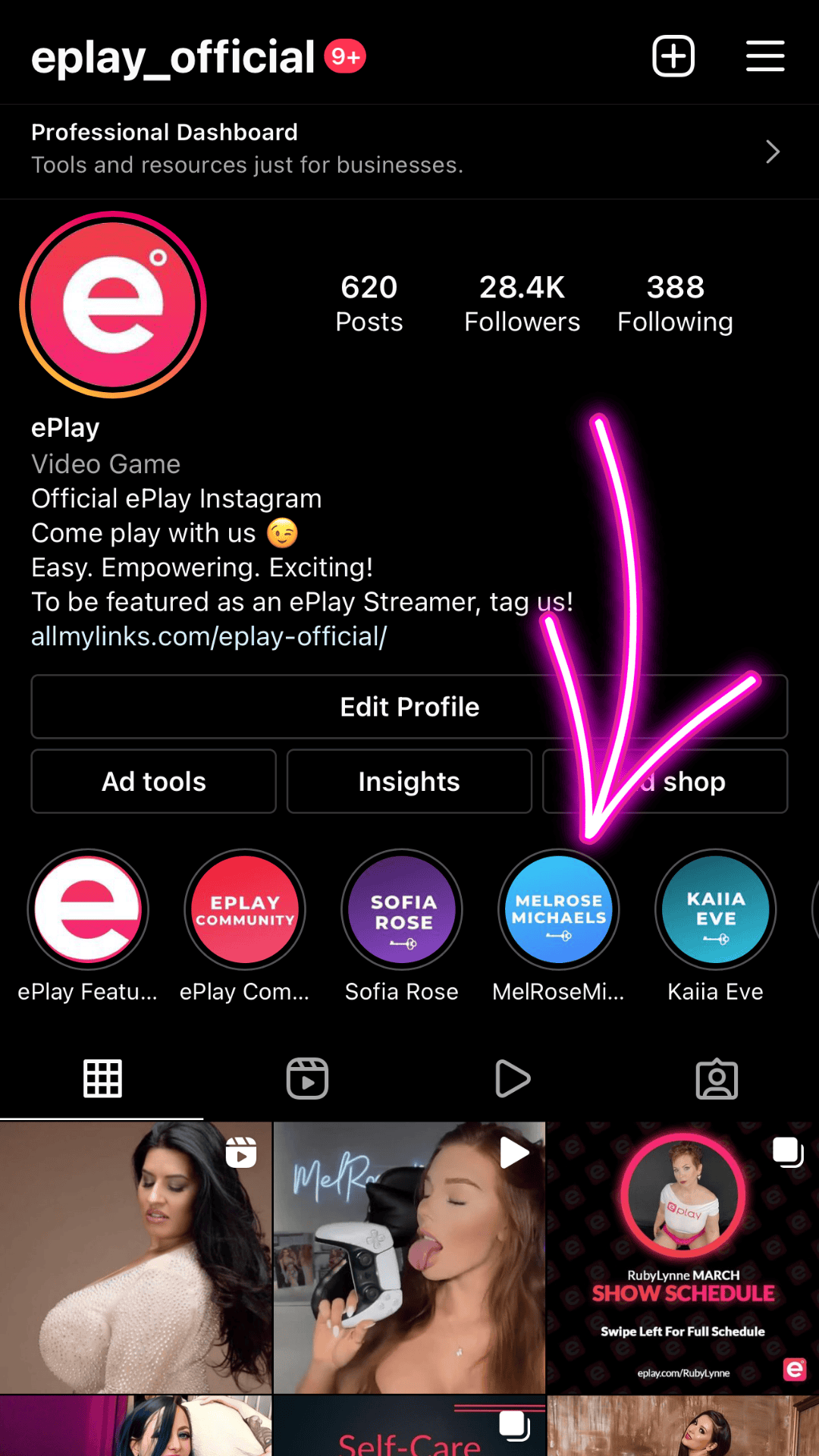 Tap the three-dot menu icon.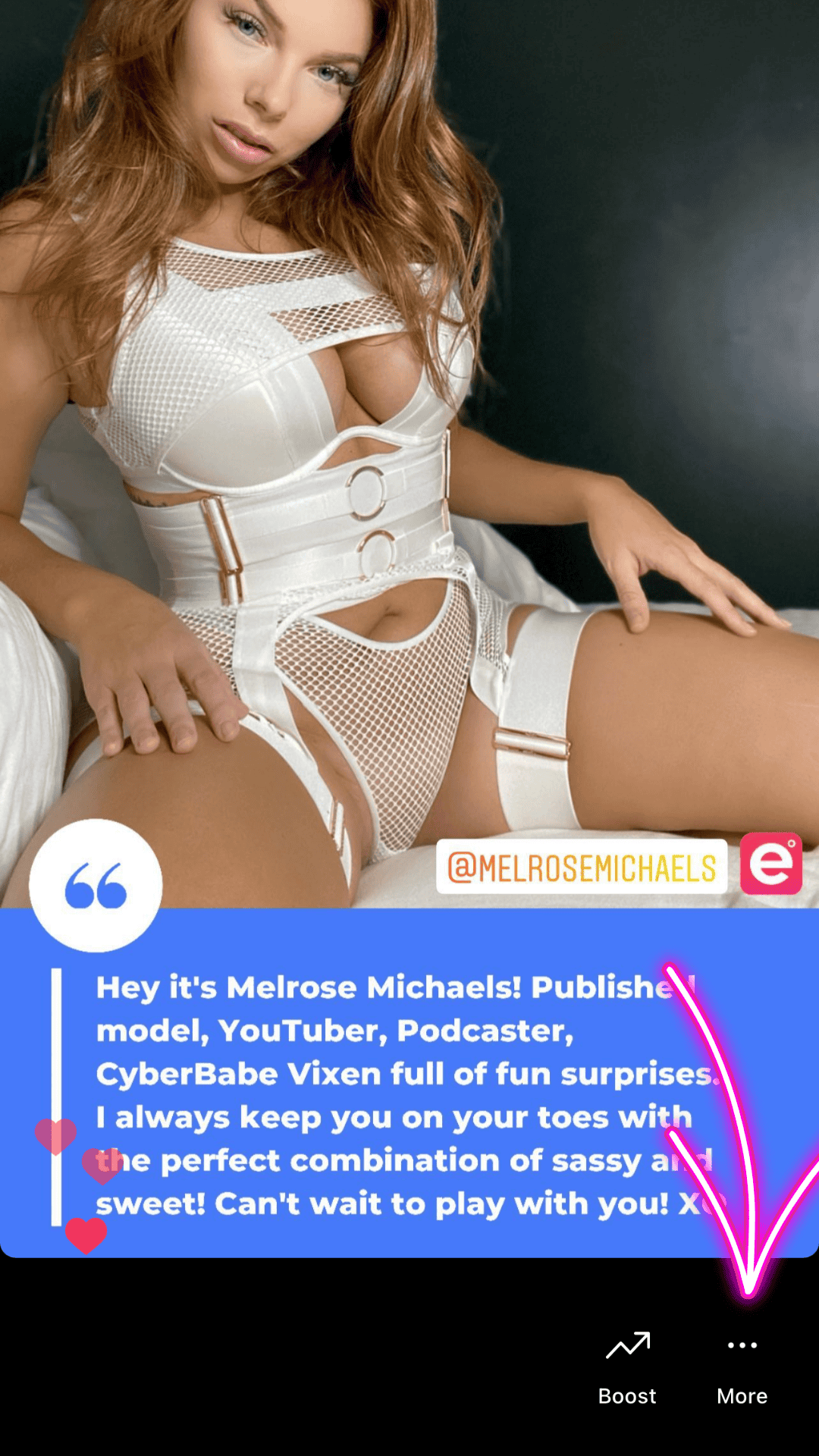 Click on "Convert To Reel"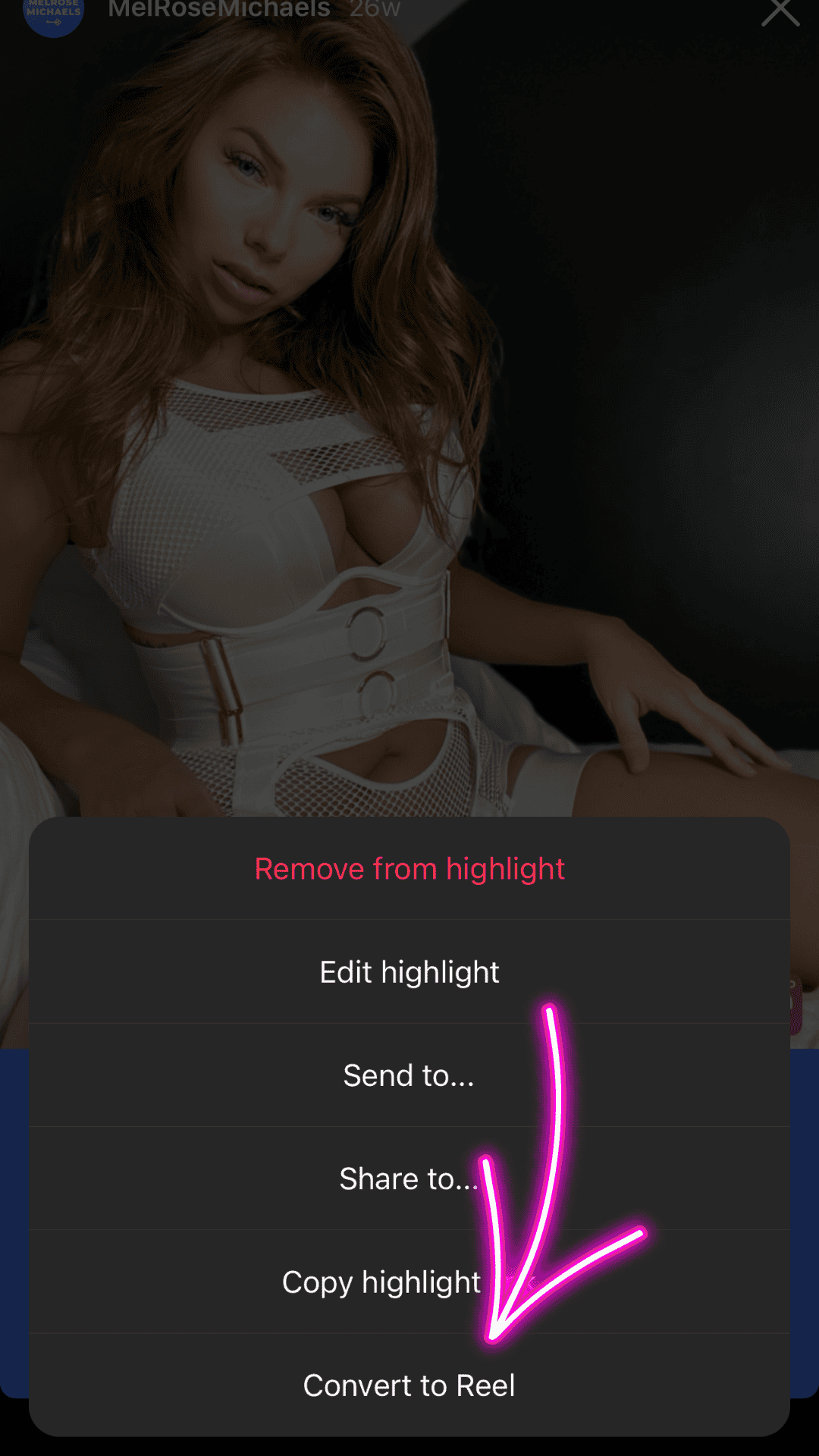 Select audio from search suggested, or any saved music.

Pro Tip: Remember that Instagram automatically syncs your clips to your selected audio, so select music that works with the overall vibe of the content you're sharing and your brand.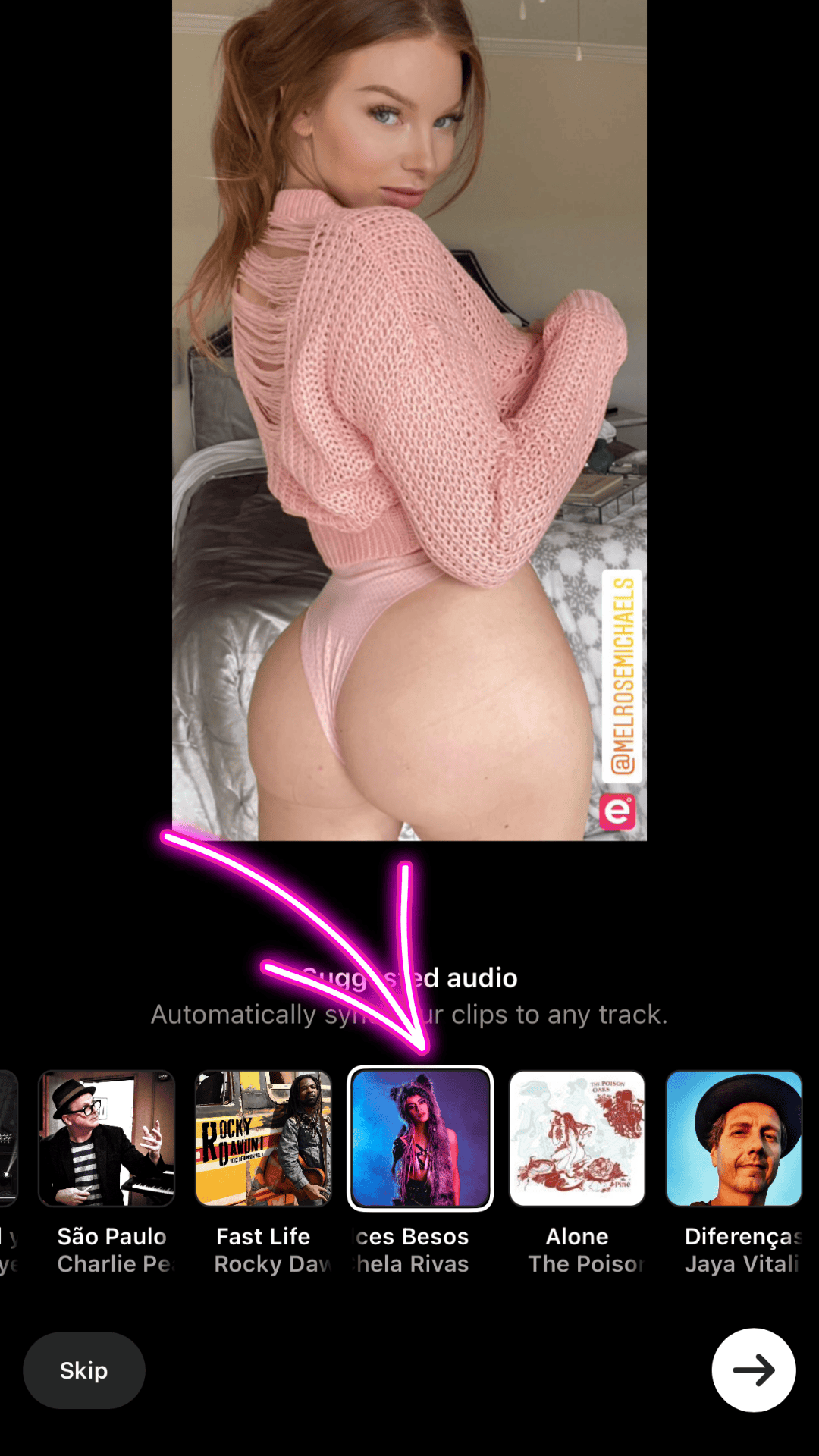 Edit your Reel.
PRO TIP: You can reorder your stories, change individual durations, add new clips from your camera roll, and remove any unwanted clips.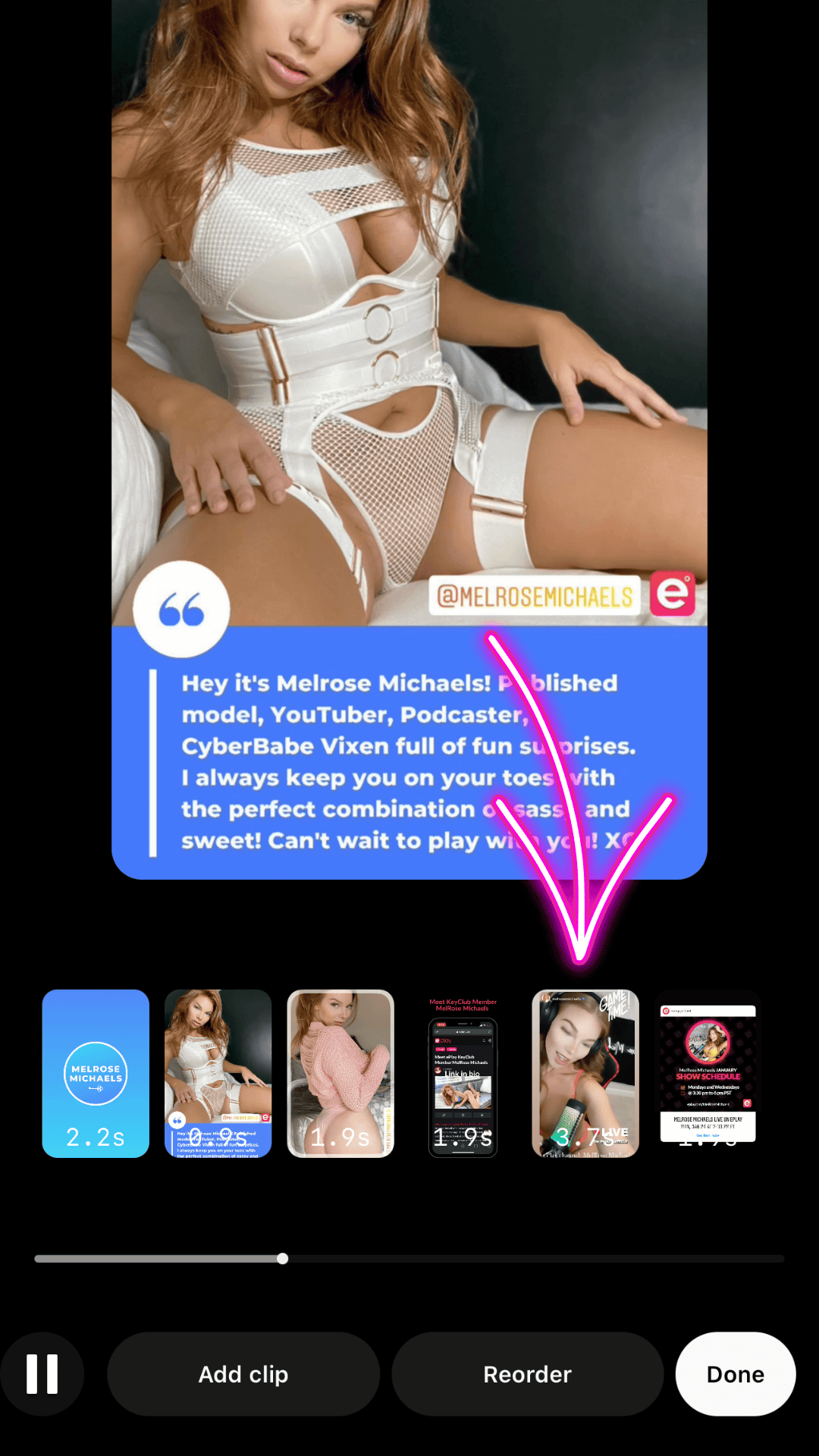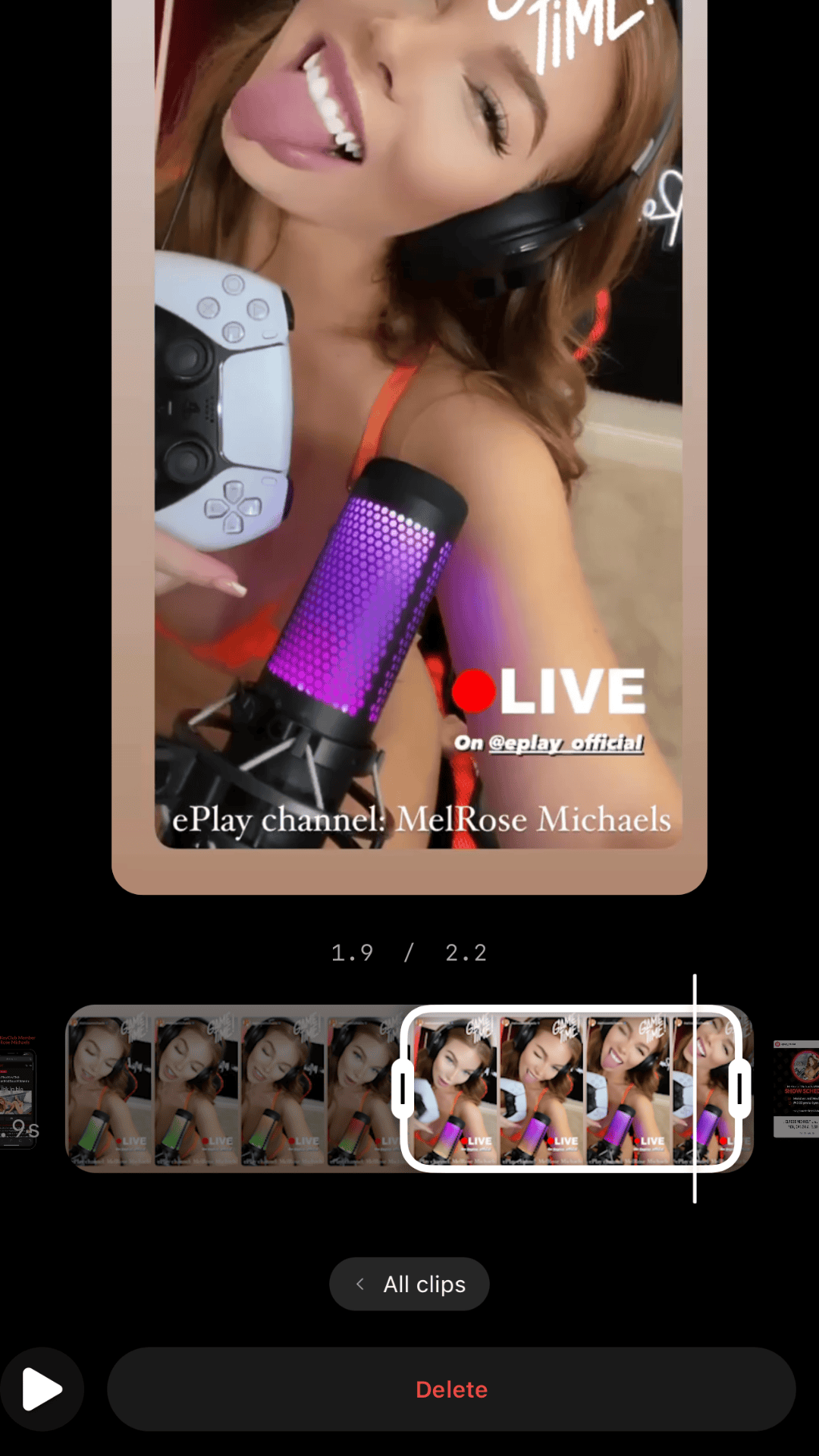 Once you're happy with your clip selection, select "Done."

PRO TIP: Add effects, text, closed captions, GIFs, or use the draw tool to finish editing your Reel.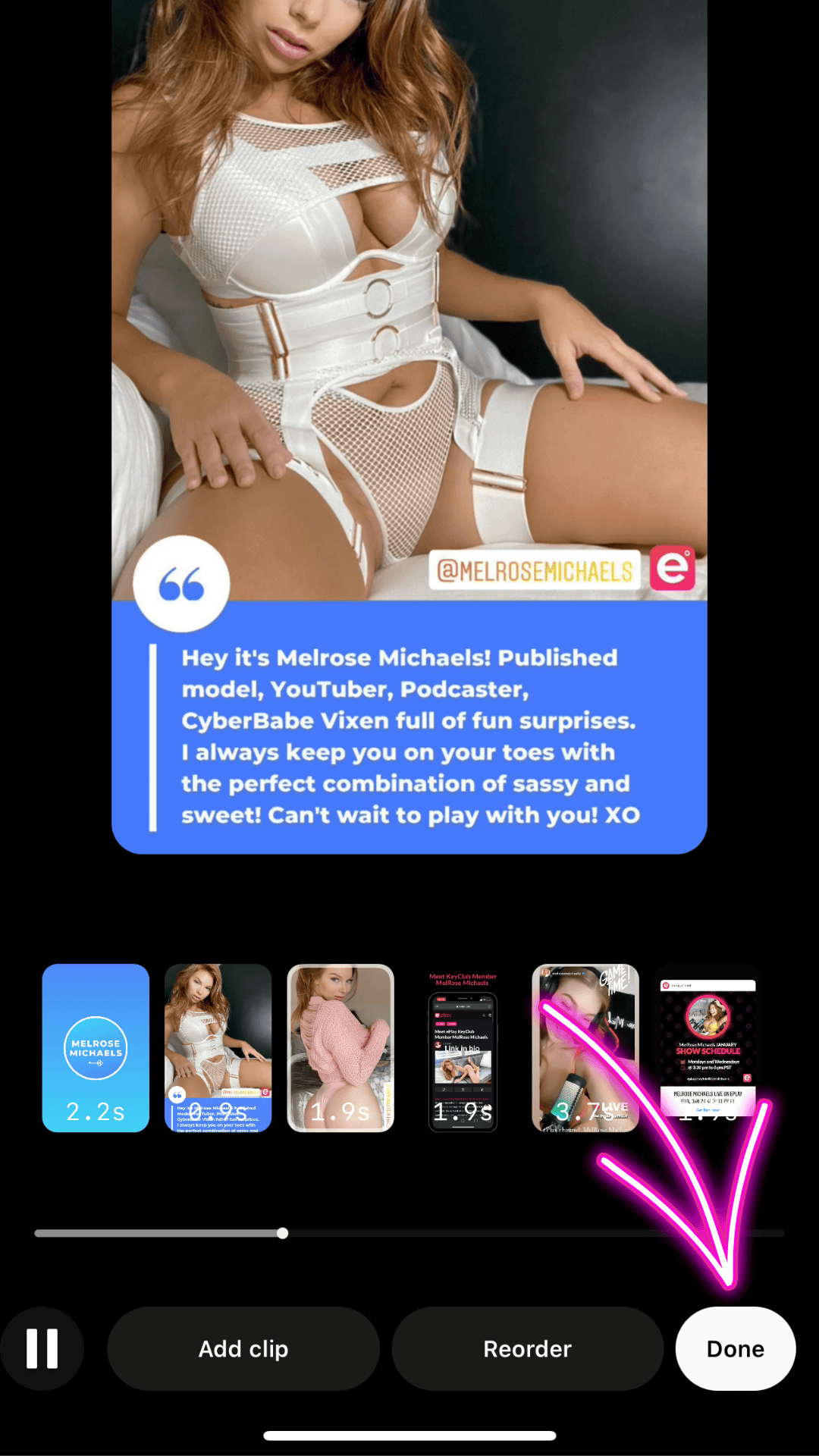 PRO TIP: Don't forget to add a fun and engaging caption, tag @eplay_official, choose or upload a cover photo, and hit publish.
PLEASE NOTE: This feature may not be available to all users yet. If you don't have access yet, don't worry you'll get it soon enough. The new "Convert to Reels" feature is another push to encourage users to jump on the Reels train with Instagram.
Shout out to ePlay KeyClub Member, MelRose Michaels for being featured within this blog.
---
Subscribe
Join the newsletter to get the latest updates.
---