Introducing Exciting Updates to Our Chatroom Experience! 🚀
We hope everyone's had a wonderful August! 🌞
To close out the month, we've released some polishes and features to the Chatroom to continue paving the way for more awesomeness...  but more on that later. 😽
As always, our team has been hard at work, listening to your feedback and implementing changes that will make your interactions even more seamless and enjoyable.

Let's get into it!

1. Enhanced Sound Experience 🔊
We understand that sound plays a crucial role in immersing you into the heart of the conversation. Starting today, when fans enter any LIVE chatroom, sound will be automatically turned on, giving them an instant connection to the buzz and excitement.
And that's not all - even if they prefer to have it muted, our system will remember volume preferences for their next chatroom session.
2. Introducing the /sub Command 💌
We've been enhancing the Sub Club experience to maximize your chances of monetizing through it, and we're excited to introduce the brand-new /sub command.
With this handy feature, your audience can now effortlessly join your Sub Club while participating in your livestream.

💡 Promote this easy feature on your next livestream by encouraging anyone watching to try it out: "Simply type /sub to gain access to a more intimate side of me with exclusive perks 😚 "
3. Lightning-Fast Token Balance Updates 💰
We understand the importance of real-time information, especially when it comes to your token balance. We've fine-tuned our systems to ensure that your token balance is now updated faster than ever after every tip you give or receive.
4. Updated Dropdown Design for Speed Tipping Multiplier 🚀
Our commitment to intuitive design continues with the introduction of a fresh new look for the speed tipping multiplier. Your fans will be able to choose their desired multiplier with a single click!
Coming soon: Cam2Cam 🔮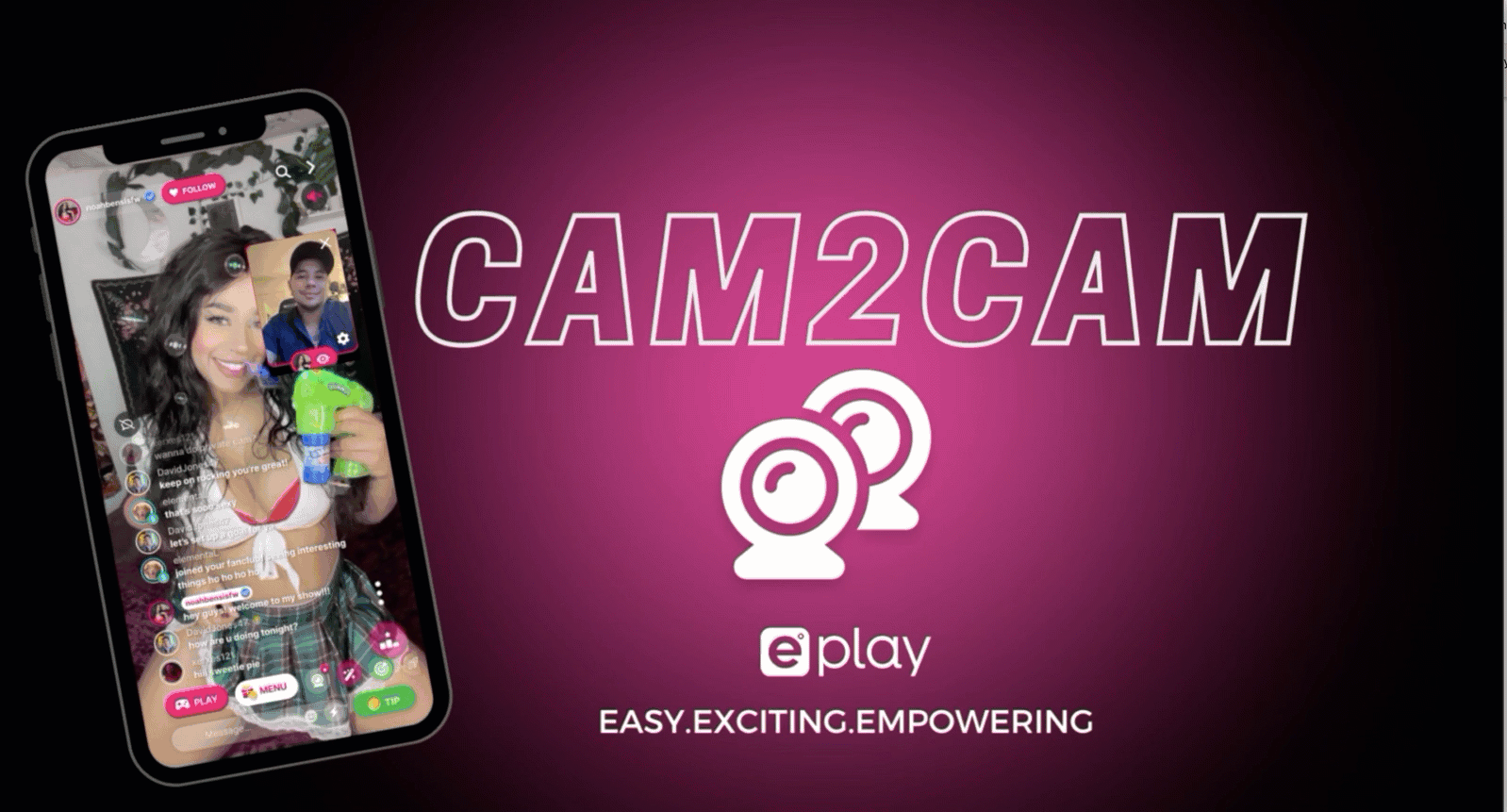 We're so excited to soon launch CamCam, as it will add a personal touch to livestreams, where it will allow all Creators to have "face to face" moments with their fans.
Why Cam2Cam?
Cam2Cam has been one of the most requested features from both from Creators & Fans. Our team is just as excited to have it available for use – we're certain this will be game-changing for everyone on ePlay.
A Monetization Supercharger.
Not only does Cam2Cam hold the power to enhance the potential intimacy between Streamer and Fan interactions, but it will also promote a more fun, immersive, and engaging live-streaming experience for all.
New Streamer Dashboard is also coming soon!
Get ready to expedite your Live streaming process!
With ePlay's new Streamer Dashboard, going LIVE will be easier than ever before. The new interface will allow Streamers to quickly &  seamlessly set up their Chat Room games, tip menu, gift menu, chatroom settings, and so much more.  
Our team thanks you all for your patience as we roll out these new money-making features for public use .
We appreciate all who have taken their time to submit feature requests through ePlay's Github Discussion Board, and encourage you to continue submitting any other feature ideas or feature-related feedback there! 💌
That's all for now!
As always, don't hesitate to reach out to our team via Discord or visit our Help Desk.
We're here to ensure all your experiences on ePlay are Easy, Exciting & Empowering. 💖
-Paulina, ePlay Product Manager 🪄
---
Subscribe
Join the newsletter to get the latest updates.
---