We've got lots of fun updates, on top of a lot of bug + speed fixes this time around!
🍳 NEW: Set your Activities for your Stream
We've upgraded the options available for Stream activities to allow for more customization when setting up your Stream display preferences. You can tag your Stream with up to 3 activities.
👩‍🎨 New Activities selection will help your viewers better understand what each stream is about, before even joining the room. Can't find an activity? Let us know and we'll add it!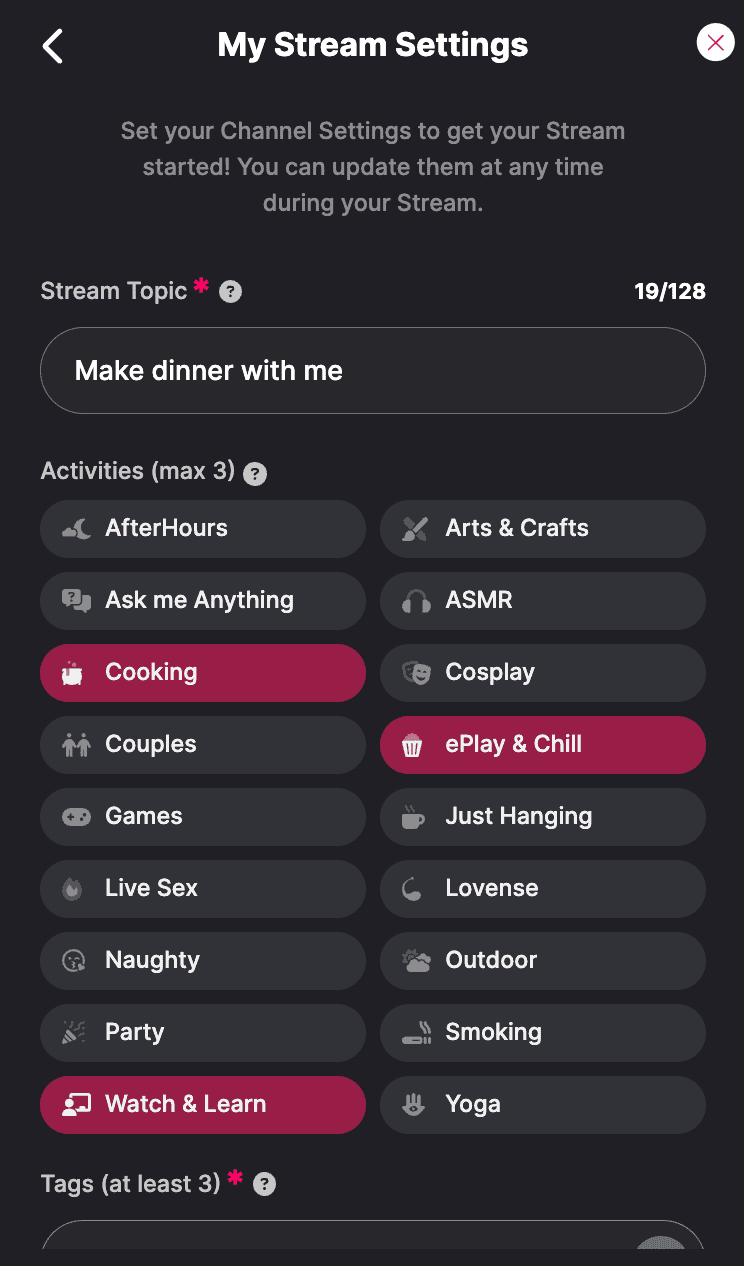 🪞 "Mirror" option on your Stream Dashboard
Streamers can now pick between their auto camera settings, or to "mirror" their image when live-streaming. Very useful for mobile streaming! Simply look for the arrows icon on your dashboard, next to the Zoom "🔎"icon.


🖼 New "My Preview Image" tool on Streamer Dashboards
You can now pick from multiple "preview images" to set as your Livestream thumbnail that shows on the main ePlay.com website so you can pick the best-looking image that will drive more players to your chatroom! You now have control over the feel and look of the "first impression" that your stream gives to your audience!
⚙️ How to set your Preview Image: Head to your ePlay dashboard when streaming and go to your Channel. The main "My Stream Settings" window will pop up when you open your dashboard as well.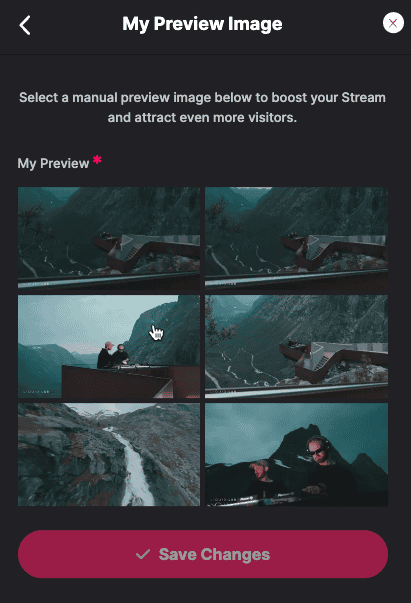 ---
Subscribe
Join the newsletter to get the latest updates.
---