ePlay Creator Anna Cherry has been making waves in the Adult Industry with her recent nomination for YNOT Badass Gamer of the Year, and her successful gaming group, TableTopless, gaining a ton of momentum. Her hard work and dedication to maintaining her community and being a respected and loved ePlay Community member are just a few reasons that qualify her to be selected as our November Creator of the Month!
Sit down with Anna Cherry and learn about her journey into multifaceted content creation through Cosplay, Gaming, and Couples Streaming in this juicy 10-minute read.
What led you to decide to join ePlay as a creator?
After the closing of a certain adult gaming platform, I was suddenly without a home that allowed me to indulge in playing all the games I wanted while still considering it "work" and earning an income. As a streamer with varied play styles and player configurations, as well as a producer of a group show with special guests -- I love ePlay's ability to connect accounts with other ePlayers and creators, and to change between preset tip menus and goals.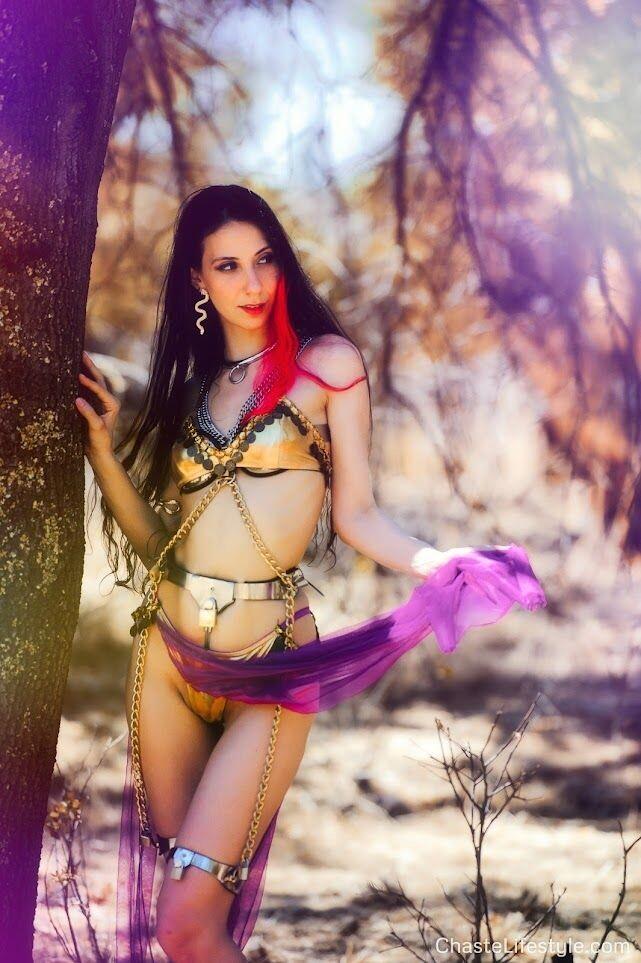 What is something big you've been working on for your streaming career?
Every week, and often extra on the weekends, I am working on TableTopless, the actual playgroup gaming project that combines adult streaming with costumed role play and dice rolls for our audience's viewing pleasure. Producing and growing TableTopless has been a huge part of my life for the past couple of years!

This year my partner and I are also focused on moving from California back to Las Vegas on a more permanent basis, so that is taking up a lot of our time and efforts. We have until April to fundraise the amount necessary to move with all of our streaming equipment, two cats, and a fish tank! 🙂
What sparked your desire to move your home base back to Las Vegas?
After over 6 years of living in Northern California, we are ready to go to where our people are and where more fun things are! That, and changing adult filming laws along with shifting migrations due to housing and economic pressures, have made it so that many active performers from Los Angeles moved to Las Vegas.

My partner and I briefly lived there with Leia Down in 2013, and always feel physically better in the drier environment, so it was a no-brainer to decide where to move, especially after our amazing time shooting adult work this summer. California has become financially unfeasible to remain in, especially with dwindling benefits, so this just makes sense for us.
Are there any awards or nominations that you've received since joining ePlay?
Yes!  I was nominated for YNOT Cam 2022 Badass Gamer of the Year, as well as 2022 COSPLAYER and GAMER GIRL of the Year for the 2022 Cammy Awards.
Which made you the happiest, and why?
Although most of my time is spent doing couples and fetish content, getting gamer award nominations is always near and dear to my heart because it's such a huge passion of mine!
Do you have any career goals that you've set for yourself in terms of your success at ePlay?
After crazy growth with just one weekly stream on ePlay this past year, I've managed to arrange our schedule so that we can stream twice as much! I'm now streaming every week on ePlay, and I am excited to see where this takes us. It's such a joy to be able to "monetize" your favorite hobby and get to justify the indulgence of playing games because it's technically a job and earns an income.
Who's someone you've looked up to in the industry, and what about them do you find inspirational?
I am always looking up to my partner and co-streamer Richard Rall and his wisdom on every aspect of being a streamer, from mental health and tech to marketing and self-promotion. Even though they're not overly front-facing or spend a lot of time growing their social media presence, they're actually extremely experienced and have been guiding my success in the industry since the very beginning.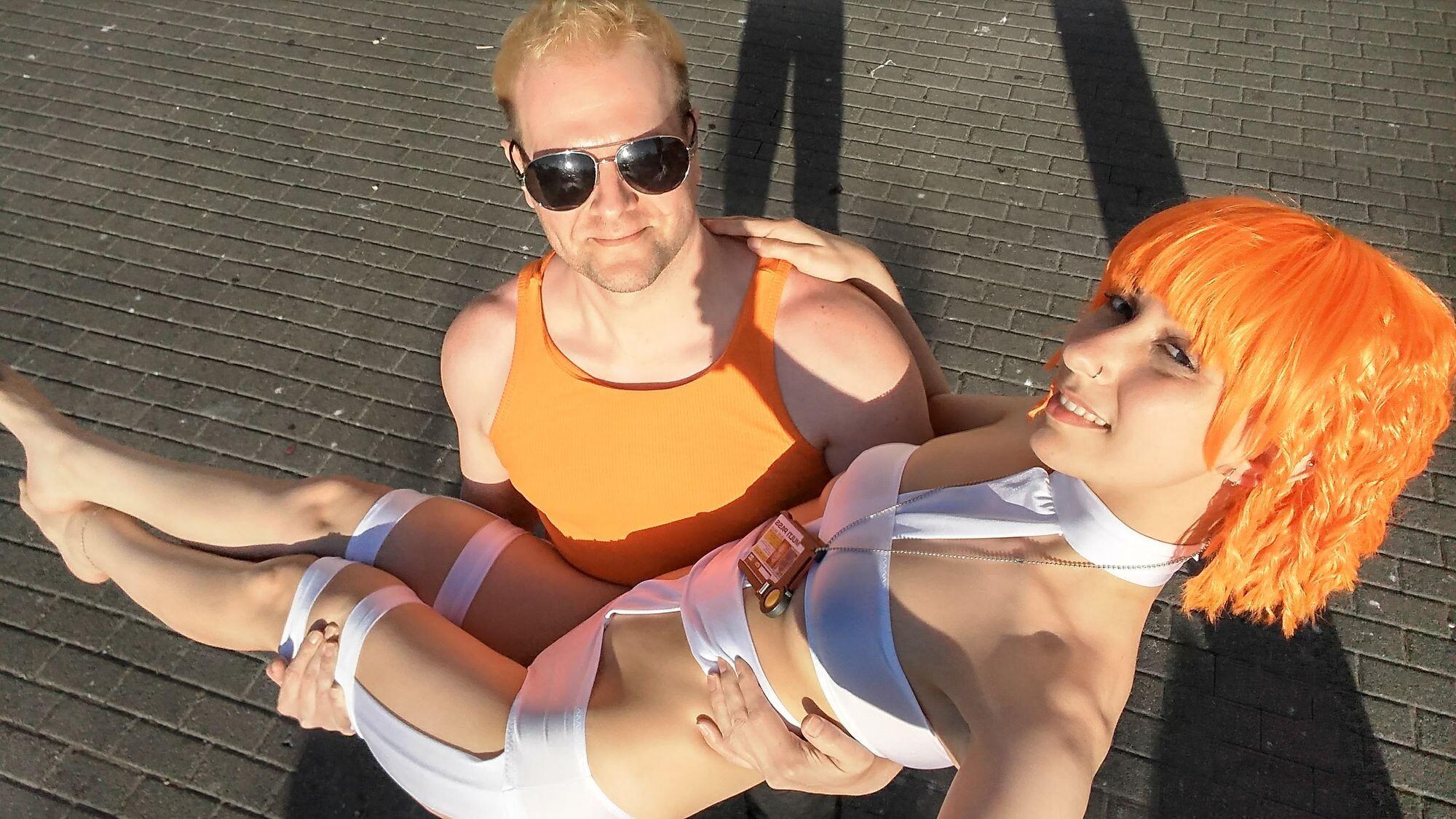 Who's another creator or streamer you'd love to collaborate with, and why?
Our Erinyes Entertainment production co-op has an open house rule about streaming together with friends. Virtual dates are also super fun!
What's the name of a favorite podcast of yours that you're currently listening to?
We just listened to Holly Randall's Unfiltered on the drive to Hollywood from Northern California and then devoured Spotify's collection of Diana Fleischman on the road trip back.
What streaming-related products are you loving right now?
Honestly, I have been raving about the PS5 ever since getting it as an anniversary gift a few months ago. It's sexy and easy to use, keeping all my favorite features while adding new fun ones!
What's the name of one book you're currently reading and would suggest to others?
I am actually re-starting the Wheel of Time series and reading Neuromancer aloud with my partner! I haven't gone beyond book five in the Wheel of Time series, and I'd like to remedy that. There are at least two Chaos Protocols books on my shelf, just waiting for their time under the reading lamp, and a bunch more I added last month to my wishlist. I love reading!
What's one song you can't stop listening to?
It's a bit of a guilty pleasure, but I am currently trying to get Sam Smith's Unholy out of my earhole 🙂
Tell me about an artist that inspires you.
There are so many inspirational things in the world, mostly the people close to me, but I would say that Japanese animation and music artists are the most heavily influential over my daily mood.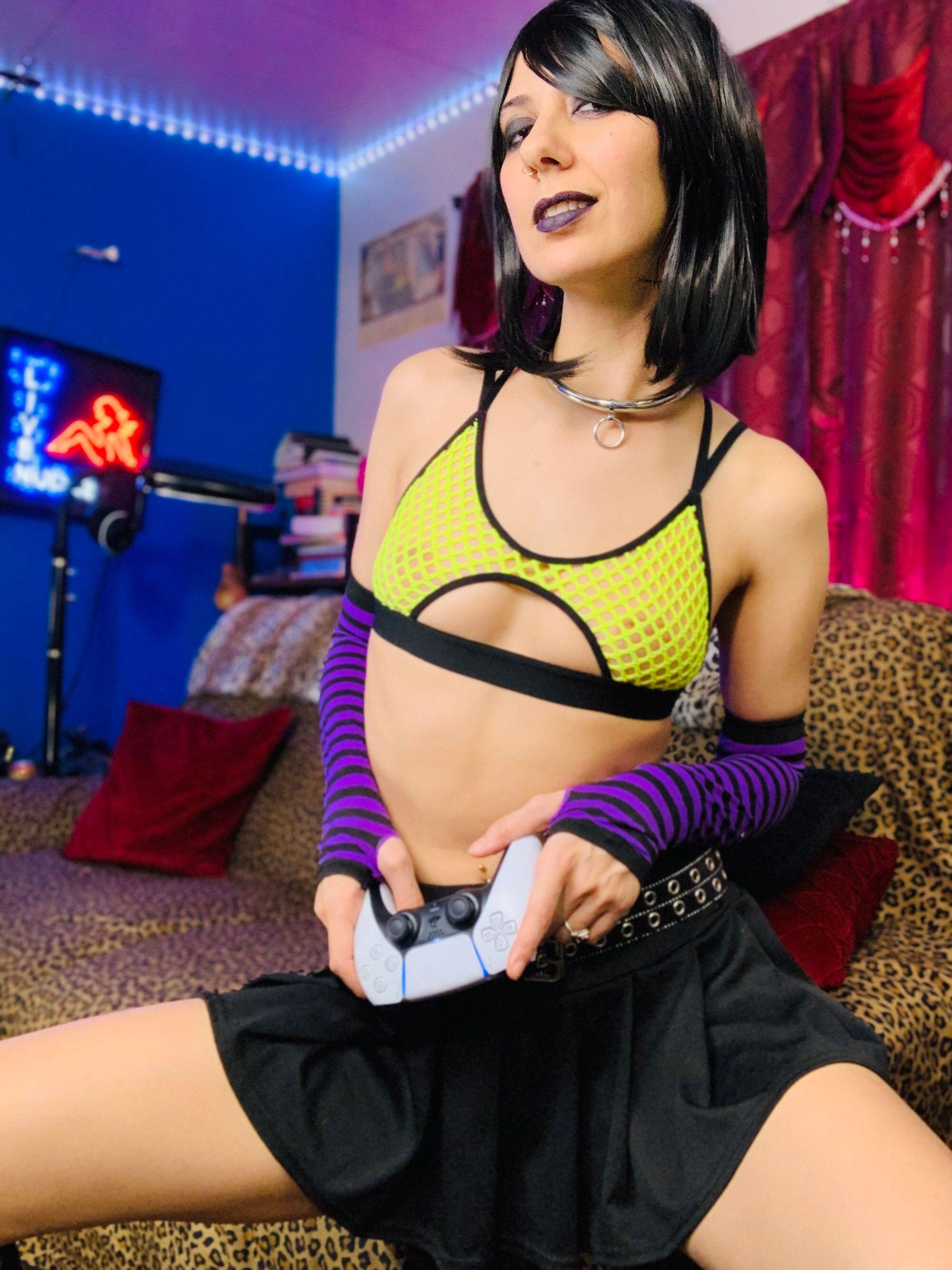 Do you like to geek out over any shows or hobbies?
Geeking out about anime is my love language! Gaming, books, and sci-fi shows like Star Trek - gushing about our favorite hobbies is absolutely required for good bonding time.
Do you think these hobbies or shows influence your streams or the content you create?
Absolutely! Gaming is such a huge part of my life, and I am thankful to ePlay for allowing a naughty streamer such as myself to flourish. Streaming games and doing adult activities is something that I was already doing with my fans long before there were platforms expanding into this space! I am so happy to be here and to be appreciated by ePlay for all the hard work we've done and for giving my project TableToplessORG such a good home! The community and all the love that is being put back into their streamers is a cut above, and I truly look forward to growing together with ePlay.
You're pretty big into Cosplay, so what type of characters and outfits do you enjoy doing the most?
I am a very experienced cosplayer and creator, with 50+ photosets of striptease nature across multiple outlets, including being printed in Bad Girls Club Magazine. Taking stock of my most common costumes, it seems video game characters are most frequently followed by anime. Lately, I have been enjoying cosplaying original characters for our D&D streams as well as stepping up my petplay fun!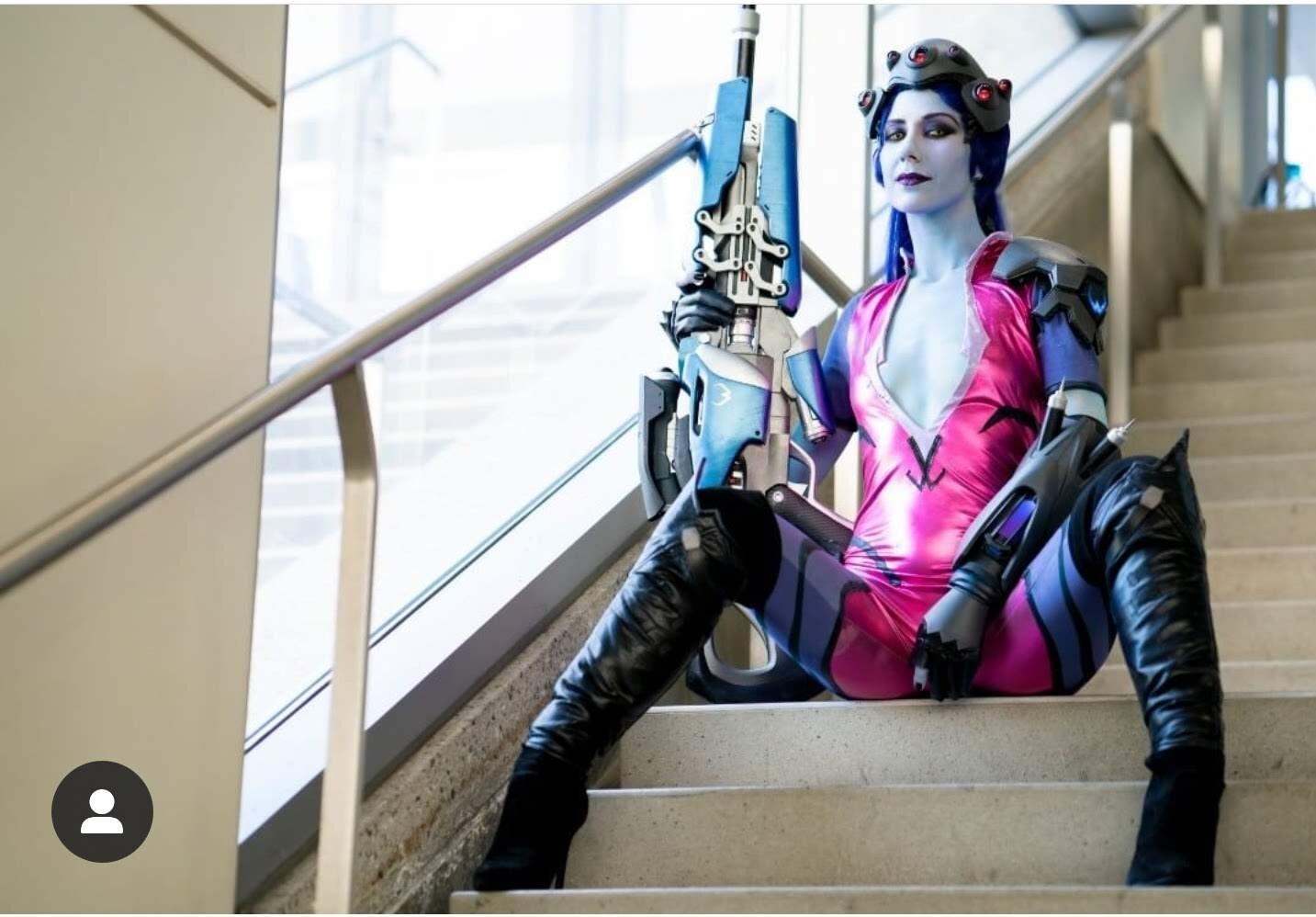 Do you have any self-care tips you'd like to share with creators and fans?
Taking hot baths to de-stress or to indulge is one of my favorite ways of reconnecting with my body, aside from good sex. Something about being in water and heat can have a healing effect! I also love taking nature walks away from buildings and traffic with my darling!
What's one thing most people don't know about you?
I am about one year shy of having completed musical school for piano training, which was interrupted by my family's immigration to the United States! That is also something people may not realize, that I am Eastern European and was not born nor raised in the US.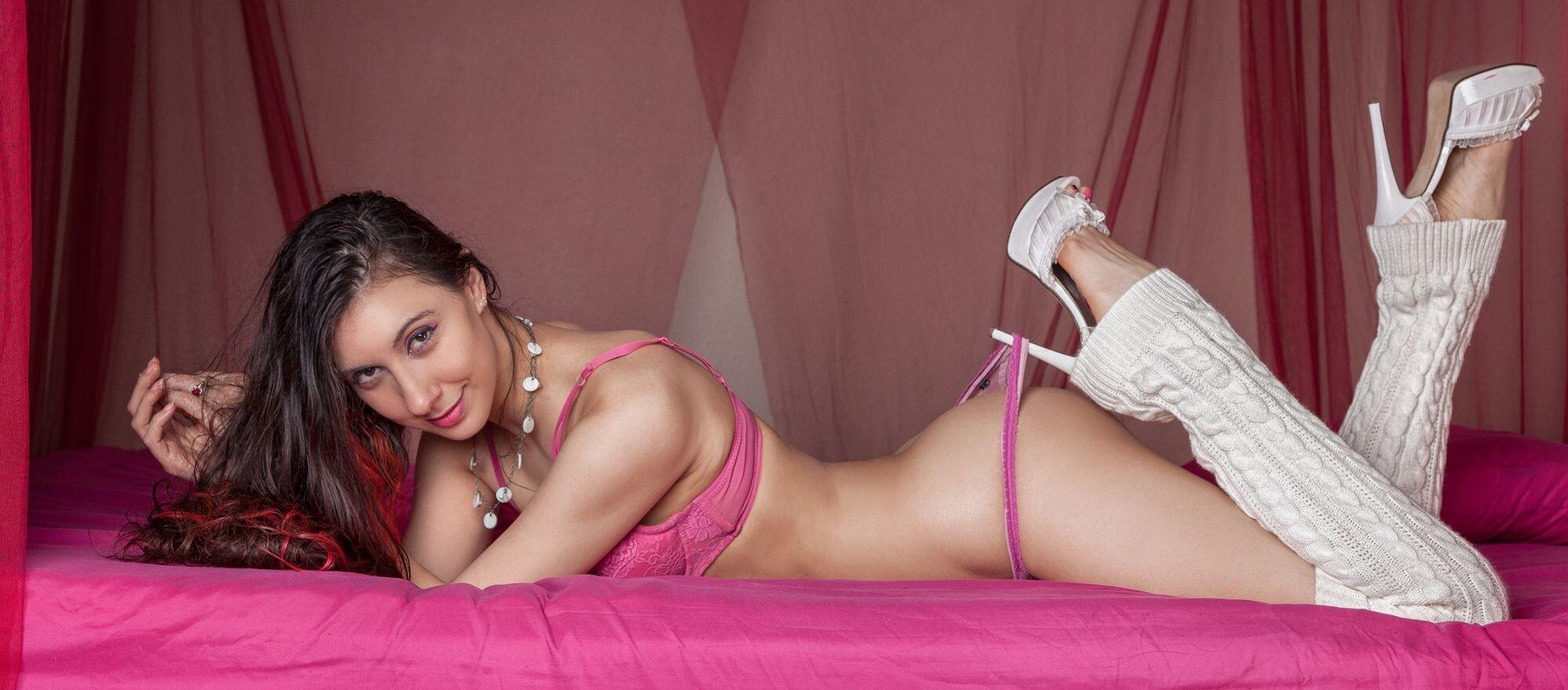 Is there anything else you would like to add that hasn't been covered yet?
Thank you to everyone who tunes in to watch us every week and to ePlay for providing an easy and empowering platform where we can play together! ​​My Discord is always open for streamer advice on how to set up various things like the ePlay games, OBS Lovense toolset, and general tech and platform questions!
---
Subscribe
Join the newsletter to get the latest updates.
---